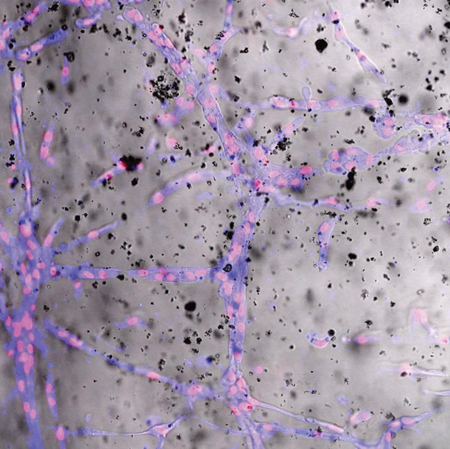 In a further step forward in their quest to achieve functional biomaterials for tissue regeneration, IBEC's Biomaterials for Regenerative Therapies group has revealed a new construct that enhances blood vessel formation and maturation in vivo.
In the paper published in Acta Biomaterialia at the end of last year, the group and their collaborators at the Georgia Institute of Technology present a new implantable hydrogel that contains both human mesenchymal stromal cells (hMSCs) and calcium-releasing microparticles.
On their own, hMSCs can promote neovascularization, but when administered into the tissue, their survival rate is very low. Encapsulated in the biodegradable polyethylene glycol hydrogel, though, their number remained constant over time.