---

IBEC actively pursues the establishment of research projects with industry partners who share its commitment to bringing high-quality health research and technologies to market and the patient.
These partnerships take full advantage of the IBEC groups' interdisciplinary expertise in various fields, as well as our state-of-the-art equipment and core facilities.

Our industry partners complement our abilities with their strong market expertise and presence and by pinpointing specific industrial needs that can be addressed by our scientific and technological support. These partnerships play a central role in achieving IBEC's mission of knowledge and technology transfer to the biomedical sector, and ensure that our research is guided by and addresses concrete problems and real-world requirements.
Success stories
---
Bioiberica S.A.U.
Heparin as a new strategy for malaria
---
A new video explains the collaboration between IBEC/ISGlobal's joint unit, Nanomalaria, and the biotech firm Bioiberica to study the development of new compounds derived from heparin to combat malaria.
The partnership, which was announced in September 2016, is based on the research carried out by the Nanomalaria group to develop antimalaria therapies. The group has demonstrated that heparin may block the entry of merozoites – a stage in the life cycle of the parasite – into red blood cells, but the problem with heparin is that it has high anticoagulant activity; in other words, the quantities needed for malaria treatment would result in too much blood-thinning and bleeding.
Bioiberica, a world-leader in the R&D, production and sale of biomolecules such as heparin, have so far supplied the group – led by Xavier Fernández-Busquets – with 19 compounds of heparin derivatives that have been chemically modified to have low anticoagulant activity, but that retain their antimalarial properties. The Nanomalaria group is currently testing these heparin derivatives in vitro, and when they find a good candidate among the many compounds they'll test, they'll move on to in vivo tests with the ultimate goal of finding a product that can, in a relatively short time, be used in malaria-endemic areas.

Ficosa S.A.
Joining forces to save lives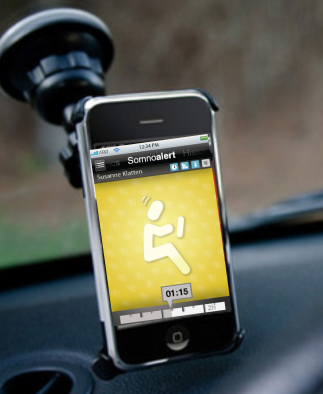 ---
A collaboration between IBEC, the UB and industry partner Ficosa resulted in a new technology to combat dozing off when driving.
The drowsiness alerter, Somnoalert®, is a smart phone application that uses inertial sensors and GPS data to detect movements that are characteristic of nodding off at the wheel, such as deviation from the driving lane, or sudden corrections. A later prototype also incorporates biomedical sensors to analyze respiration data.
The patented software is the result of a collaborative project between IBEC's Signal and Information Processing for Sensing Systems group led by Santiago Marco, the UB's Department of Electronic Engineering and Ficosa, a Barcelona-based multinational that researches, develops, produces and commercializes automobile systems and parts.
"One of the main causes of car accidents is drowsiness, especially on long highway trips," explains Santiago. "Most monitoring systems developed in the last few years have been integrated systems that need to be connected to the car's system. Our device combines our group's expertise in sensors and biological data analysis with Ficosa's vehicle know-how, and is completely portable."
"Accidents related with drowsiness have a very high social and economical impact, that the key automotive industry players are facing as a whole, in order to reduce current accident statistics," adds Alan Montesi, who is responsible for the project at Ficosa.
The technology was first presented at the GSMA World Mobile Congress in Barcelona, the industry's biggest conference, in 2013.



Genomica (joint unit)
IBEC and Genomica create joint unit for
research and development of diagnostic devices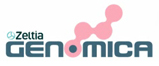 ---
The Institute for Bioengineering for Catalonia (IBEC) and Genomica S.A.U. (Grupo Zeltia), the leading Spanish company in molecular diagnostics, announce the creation of a Joint Research Unit that will provide an operational framework for close interaction on various R&D activities related to healthcare.
The unit, which will be located at IBEC's headquarters in Barcelona, will see researchers and industry technicians sharing a host of know-how and in-house capabilities to develop and bring to market point-of-care diagnostic products and other medical devices and technologies.


IBEC's researchers in the unit will supply the scientific knowledge with their expertise in biosensors, micro- and nanofabrication, signal processing and bioengineering, while the members from Genomica's side will offer market intelligence, clinical evaluation and regulations, and diagnostics know-how.
It's the first time that IBEC's researchers will physically work together alongside industry personnel, though the institute already has several existing collaborations and research agreements – with companies such as Ferrer International, Ficosa and Grifols, as well as Genomica itself – related to the development of specific projects and the transfer of technologies.
"The establishment of our joint unit bridges the often wide gap between research and industry, and will enable many of our health-based research areas that we have at IBEC to reach the market and the patient sooner," said Dr. Josep Samitier, Director of IBEC. "This long-term collaboration with Genomica demonstrates the confidence that this major company – currently the leader in forensic identification in Spain and an international benchmark – has in IBEC as the right partner to offer the deep scientific knowledge and state-of-the-art scientific instrumentation to respond to specific industrial needs in the area of healthcare technology.
---
IBEC's Joint Research Units with industry provide an operational framework for close interaction on various R&D activities related to healthcare. Researchers and industry technicians share a host of know-how and in-house capabilities to develop and bring to market point-of-care diagnostic products and other medical devices and technologies.