---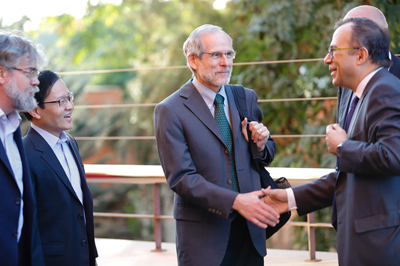 Part of IBEC's mission is to collaborate with industry in order to translate its research know-how into technologies or products to benefit society.
Establishing a partnership with IBEC gives companies access to top-class scientists and research know-how. Our decision-making processes are rapid, there's no red tape, and we're extremely flexible thanks to our small size and straightforward management structure, which means that we can evolve with projects and adapt to our collaborators' needs with no need for endless approvals from different stakeholders or decision-makers.
IBEC – your trusted partner
Your first point of contact is our Technology Transfer Unit, which will help us both every step of the way.
Our research teams are multidisciplinary, with diverse skills and backgrounds, so IBEC can be your benchmark research partner.
We understand that your company's priorities may be different from those of an academic researcher. We're prepared to dedicate efforts to issues that go beyond the lab.
When you work with IBEC, your data is safe. We understand the importance of intellectual property rights and data protection. Your ideas, or what you reveal, is safe with us.
We look for the best funding opportunities for collaborative projects. Our Research Affairs Unit supports our scientists and their collaborators alike to identify sources, and helps them through the tricky application processes.