Application Deadline: 15/03/2017
Ref: PD-SM
The Signal and Information Processing for Sensing Systems group led by Dr. Santi Marco at the Institute for Bioengineering of Catalonia (IBEC) is looking for Postdoctoral candidates.
Tasks and responsibilities depending on candidate background:
– Laboratory automation for sensor / instruments tests.
– Development of data analysis workflows for GC-MS, GC-IMS and chemical sensor data.
– Development of artificial olfaction systems.
Requirements for candidates:
– PhD Degree.
– Previous experience at least in one of the following domains:
– in chemical sensors (gas phase).
– volatile analysis in GC/MS and SPME.
– Hardware development for chemical sensors based on microcontrollers, embedded PCs or similar.
– Data processing using Machine Learning, Chemometrics, Pattern Recognition.
– Programming in high level languages such as MATLAB, R or PYTHON.
– Self-critical, capacity to learn and bring knowledge.
– High level of English.
– High motivation and ability to be involved in an international multidisciplinary team.
– Excellent team working and communication skills.
Other valuable skills
– International research experience
– Labview knowledge ; C, C++ programming ; Digital Signal Processing ; Experience with Ion Mobility    Spectrometry; Exposure to Metabolomics.
We Offer:
– Stimulating, interdisciplinary research and high quality international scientific environment.
– Salary will be determined upon experience and scientific background.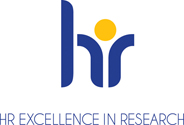 IBEC is committed to the principles of the Code of Conduct for the Recruitment of Researchers of the European Commission. Thus, there are no restrictions of citizenship or gender and candidates with disabilities are strongly encouraged to apply.
Interested applicants should send their CV, cover letter and references to: jobs@ibecbarcelona.eu, before 15/03/2017 (Reference: PD-SM).