Almost half of IBEC workers commute to work by sustainable means, and cycling is used by 1 out of 5 workers.
Working in research is very fascinating, but sometimes commuting to IBEC in public transport or by car, represents the most annoying part of our working day: how many times have you dreamed about just snapping your fingers and being teleported at IBEC or home?!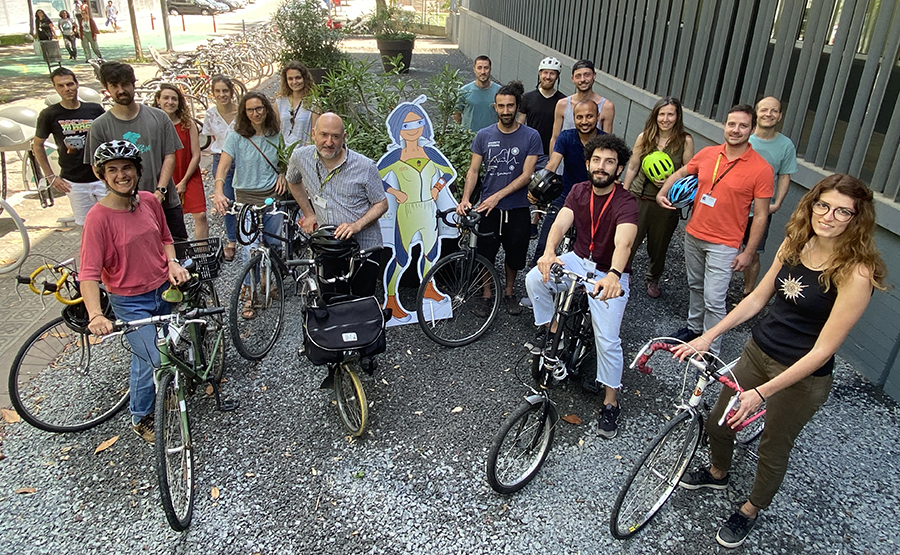 With the occasion of Bike to Work Day, celebrated each year on the third Friday of May, on May 20 this year, we want to incentivize the IBEC community to switch regular commute with bikes.
Bicycling is a pleasant and refreshing activity: it is a healthy commuting option that lowers commuting costs, reduces circulating vehicles lessening traffic congestion, encourages a healthier lifestyle maintaining physical and mental health, and improves air quality.
At IBEC, the Committee for Sustainable Research launched a survey in November to check which were the most used commuting means. We were pleasantly surprised to discover that almost 45% of the workers who answered the survey commute to IBEC by sustainable means (walking, by electric scooter, or bike), and 21% are bikers.
What best occasion to celebrate IBEC bikers and animate more workers to cycle to work, than the Bike to work day?
To this purpose, yesterday we organized a gathering of all IBEC cyclists to take a group picture, and to share all the routes covered every day.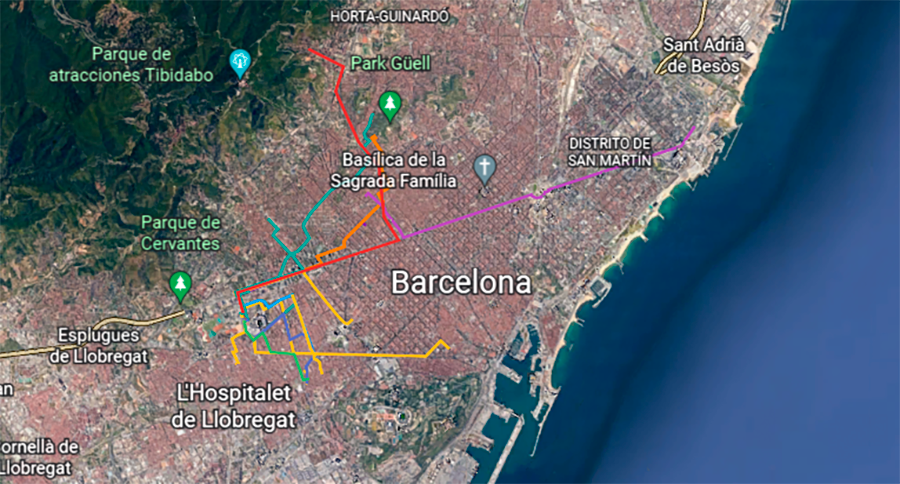 Most of IBEC bikers have their own bike and come from the Sants neighborhood, others come from Gracia and Sarria/Sant Gervasi, Horta-Guinardó, Collblanc, Les Corts, Eixample, San Antoni, and Nou Barris. There is even some worker who comes from outside the borders of the city!
If you're not a biker (yet) because you think you live too far, or there isn't a suitable biking path from your home to IBEC, check the attached map and look for an IBEC member who may live in your area, spotting the PI/group name initials. He/she can indicate to you the best way!
Or please, find detailed information on "Bicycle Strategy for Barcelona" on the Barcelona government website:  https://ajuntament.barcelona.cat/bicicleta/en/opting-for-bicycles.
Let's bike to IBEC together!
IBEC Committee For Sustainable Research