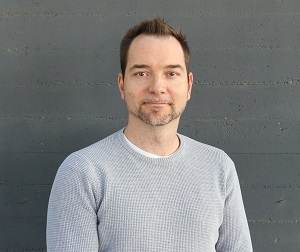 Samuel Sánchez Ordóñez
Group Leader / ICREA Research Professor
+34 934 020 558
ssanchez

ibecbarcelona.eu
CV Summary
Samuel obtained his PhD in Chemistry at Autonomous University of Barcelona in 2008. Currently, he is ICREA Research Professor, Group Leader and Deputy Director at the Institute for Bioengineering of Catalonia. Before that, he worked at the Max Planck Institute for Intelligent Systems Stuttgart, at the Institute for Integrative Nanosciences at IFW Dresden, Germany, and at MANA-NIMS in Japan. He is currently honorary visiting Professor at HIT Harbin in China and Adjunct Professor at POSTECH University in South Korea.

Samuel received several awards (among others): The MIT TR35 Top Innovator Under 35 Spain 2014, Guinness World Records in 2010 and 2017, the Princess of Girona Scientific Award 2015 and the National Research Award for Young Talent 2016 by the Catalan Research Foundation, and this year receive the Scientific Excellence award from the Spanish Royal Society of Chemistry and recently the prestigious Bank Sabadell Foundation award for "Basic Science and Engineering award". He is elected member of the Young Academy of Spain since 2020. He received the prestigious ERC-Starting grant in 2013 and the ERC-Consolidator Grant in 2019, together with two ERC Proof of concept grants. Besides extensive public funding (>8Mi Eur), he has cooperation agreements with the Private sector and hospitals.

His group's main interests span from self-propelled nanoparticles as intelligent vehicles in biomedicine to the 3D Bioengineering of biohybrid robots and actuators.
Staff member publications
---

Dolci M, Wang Y, Nooteboom SW, Soto Rodriguez PED, Sánchez S, Albertazzi L, Zijlstra P, (2023). Real-Time Optical Tracking of Protein Corona Formation on Single Nanoparticles in Serum Acs Nano 17, 20167-20178


Fraire JC, Guix M, Hortelao AC, Ruiz-González N, Bakenecker AC, Ramezani P, Hinnekens C, Sauvage F, De Smedt SC, Braeckmans K, Sánchez S, (2023). Light-Triggered Mechanical Disruption of Extracellular Barriers by Swarms of Enzyme-Powered Nanomotors for Enhanced Delivery Acs Nano 17, 7180-7193


Mestre, R, Fuentes, J, Lefaix, L, Wang, JJ, Guix, M, Murillo, G, Bashir, R, Sanchez, S, (2023). Improved Performance of Biohybrid Muscle-Based Bio-Bots Doped with Piezoelectric Boron Nitride Nanotubes Advanced Materials Technologies 8, 2200505


Lolo FN, Walani N, Seemann E, Zalvidea D, Pavón DM, Cojoc G, Zamai M, Viaris de Lesegno C, Martínez de Benito F, Sánchez-Álvarez M, Uriarte JJ, Echarri A, Jiménez-Carretero D, Escolano JC, Sánchez SA, Caiolfa VR, Navajas D, Trepat X, Guck J, Lamaze C, Roca-Cusachs P, Kessels MM, Qualmann B, Arroyo M, Del Pozo MA, (2023). Caveolin-1 dolines form a distinct and rapid caveolae-independent mechanoadaptation system Nature Cell Biology 25, 120-133


Webster-Wood, VA, Guix, M, Xu, NW, Behkam, B, Sato, H, Sarkar, D, Sanchez, S, Shimizu, M, Parker, KK, (2023). Biohybrid robots: recent progress, challenges, and perspectives Bioinspiration & Biomimetics 18, 15001


Lolo FN, Pavón DM, Grande A, Elósegui Artola A, Segatori VI, Sánchez S, Trepat X, Roca-Cusachs P, Del Pozo MA, (2022). Caveolae couple mechanical stress to integrin recycling and activation Elife 11, e82348


Wang, Yuyang, Soto Rodriguez, Paul ED., Woythe, Laura, Sánchez, Samuel, Samitier, Josep, Zijlstra, Peter, Albertazzi, Lorenzo, (2022). Multicolor Super-Resolution Microscopy of Protein Corona on Single Nanoparticles Acs Applied Materials & Interfaces 14, 37345-37355


Arque, X, Patino, T, Sanchez, S, (2022). Enzyme-powered micro- and nano-motors: key parameters for an application-oriented design Chemical Science 13, 9128-9146


Vilela, Diana, Guix, Maria, Parmar, Jemish, Blanco‐Blanes, Àngel, Sánchez, Samuel, (2022). Micromotor‐in‐Sponge Platform for Multicycle Large‐Volume Degradation of Organic Pollutants Small 18, 2107619


Valles, Morgane, Pujals, Sílvia, Albertazzi, Lorenzo, Sánchez, Samuel, (2022). Enzyme Purification Improves the Enzyme Loading, Self-Propulsion, and Endurance Performance of Micromotors Acs Nano 16, 5615-5626


Arque, X, Torres, MDT, Patino, T, Boaro, A, Sanchez, S, de la Fuente-Nunez, C, (2022). Autonomous Treatment of Bacterial Infections in Vivo Using Antimicrobial Micro- and Nanomotors Acs Nano 16, 7547-7558


Wang, L, Huang, Y, Xu, H, Chen, S, Chen, H, Lin, Y, Wang, X, Liu, X, Sanchez, S, Huang, X, (2022). Contaminants-fueled laccase-powered Fe3O4@SiO2 nanomotors for synergistical degradation of multiple pollutants Materials Today Chemistry 26

Mestre R, García N, Patiño T, Guix M, Fuentes J, Valerio-Santiago M, Almiñana N, Sánchez S, (2021). 3D-bioengineered model of human skeletal muscle tissue with phenotypic features of aging for drug testing purposes Biofabrication 13,


Veronika Magdanz, Arnau Llobera, Judith Fuentes, Dalia Mahdy, Islam S. M. Khalil, Maria Guix, Samuel Sanchez, (2021). 3D printed magnet robots for cell delivery with tuned flexibility 25th International Conference On Miniaturized Systems For Chemistry And Life Sciences, µTas 2021 ,


Mestre R, Patiño T, Sánchez S, (2021). Biohybrid robotics: From the nanoscale to the macroscale Wiley Interdisciplinary Reviews-Nanomedicine And Nanobiotechnology 13, e1703


Palacios LS, Tchoumakov S, Guix M, Pagonabarraga I, Sánchez S, G Grushin A, (2021). Guided accumulation of active particles by topological design of a second-order skin effect Nature Communications 12, 4691


Xu D, Hu J, Pan X, Sánchez S, Yan X, Ma X, (2021). Enzyme-Powered Liquid Metal Nanobots Endowed with Multiple Biomedical Functions Acs Nano 15, 11543-11554

Guix M, Mestre R, Patiño T, de Corato M, Fuentes J, Zarpellon G, Sánchez S, (2021). Biohybrid soft robots with self-stimulating skeletons Science Robotics 6, abe7577


Katuri J, Uspal WE, Popescu MN, Sánchez S, (2021). Inferring non-equilibrium interactions from tracer response near confined active Janus particles Science Advances 7,


Hortelao AC, Simó C, Guix M, Guallar-Garrido S, Julián E, Vilela D, Rejc L, Ramos-Cabrer P, Cossío U, Gómez-Vallejo V, Patiño T, Llop J, Sánchez S, (2021). Swarming behavior and in vivo monitoring of enzymatic nanomotors within the bladder Science Robotics 6, abd2823

Mestre R, Cadefau N, Hortelão AC, Grzelak J, Gich M, Roig A, Sánchez S, (2021). Nanorods Based on Mesoporous Silica Containing Iron Oxide Nanoparticles as Catalytic Nanomotors: Study of Motion Dynamics Chemnanomat 7, 134-140


Song, S, Mason, AF, Post, RAJ, De Corato, M, Mestre, R, Yewdall, NA, Cao, S, van der Hofstad, RW, Sanchez, S, Abdelmohsen, LKEA, van Hest, JCM, (2021). Engineering transient dynamics of artificial cells by stochastic distribution of enzymes Nature Communications 12, 6897


Wang, Lei, Song, Shidong, van Hest, Jan, Abdelmohsen, Loai K. E. A., Huang, Xin, Sánchez, Samuel, (2020). Biomimicry of cellular motility and communication based on synthetic soft-architectures Small 16, (27), 1907680

van Moolenbroek, Guido T., Patiño, Tania, Llop, Jordi, Sánchez, Samuel, (2020). Engineering intelligent nanosystems for enhanced medical imaging Advanced Intelligent Systems 2, (10), 2000087


Wang, Lei, Marciello, Marzia, Estévez-Gay, Miquel, Soto Rodriguez, Paul E. D., Luengo Morato, Yurena, Iglesias-Fernández, Javier, Huang, Xin, Osuna, Sílvia, Filice, Marco, Sánchez, Samuel, (2020). Enzyme conformation influences the performance of lipase-powered nanomotors Angewandte Chemie - International Edition 59, (47), 21080-21087

Yang, Y., Arqué, X., Patiño, T., Guillerm, V., Blersch, P. R., Pérez-Carvajal, J., Imaz, I., Maspoch, D., Sánchez, S., (2020). Enzyme-powered porous micromotors built from a hierarchical micro- and mesoporous UiO-type metal-organic framework Journal of the American Chemical Society 142, (50), 20962–20967

Pijpers, Imke A. B., Cao, Shoupeng, Llopis-Lorente, Antoni, Zhu, Jianzhi, Song, Shidong, Joosten, Rick R. M., Meng, Fenghua, Friedrich, Heiner, Williams, David S., Sánchez, Samuel, van Hest, Jan C. M., Abdelmohsen, Loai K. E. A., (2020). Hybrid biodegradable nanomotors through compartmentalized synthesis Nano Letters 20, (6), 4472-4480


Arqué, Xavier, Andrés, Xavier, Mestre, Rafael, Ciraulo, Bernard, Ortega Arroyo, Jaime, Quidant, Romain, Patiño, Tania, Sánchez, Samuel, (2020). Ionic species affect the self-propulsion of urease-powered micromotors Research 2020, 2424972


Hortelão , Ana C., García-Jimeno, Sonia, Cano-Sarabia, Mary, Patiño, Tania, Maspoch, Daniel, Sánchez, Samuel, (2020). LipoBots: Using liposomal vesicles as protective shell of urease-based nanomotors Advanced Functional Materials 30, (42), 2002767

Mestre, R., Cadefau, N., Hortelão, A. C., Grzelak, J., Gich, M., Roig, A., Sánchez, S., (2020). Nanorods based on mesoporous silica containing iron oxide nanoparticles as catalytic nanomotors: Study of motion dynamics ChemNanoMat 7, (2), 134-140

Kaang, Byung Kwon, Mestre, Rafael, Kang, Dong-Chang, Sánchez, Samuel, Kim, Dong-Pyo, (2020). Scalable and integrated flow synthesis of triple-responsive nano-motors via microfluidic Pickering emulsification Applied Materials Today 21, 100854

Xu, D., Wang, Y., Liang, C., You, Y., Sanchez, S., Ma, X., (2020). Self-propelled micro/nanomotors for on-demand biomedical cargo transportation Small 16, (27), 1902464

De Corato, Marco, Arqué, Xavier, Patiño, Tania, Arroyo, Marino, Sánchez, Samuel, Pagonabarraga, Ignacio, (2020). Self-propulsion of active colloids via ion release: Theory and experiments Physical Review Letters 124, (10), 108001

De Corato, M., Pagonabarraga, I., Abdelmohsen, L. K. E. A., Sánchez, S., Arroyo, M., (2020). Spontaneous polarization and locomotion of an active particle with surface-mobile enzymes Physical Review Fluids 5, (12), 122001

Llopis-Lorente, A., García-Fernández, A., Murillo-Cremaes, N., Hortelão, A. C., Patinño, T., Villalonga, R., Sancenón, F., Martínez-Máñer, R., Sánchez, S., (2019). Enzyme-powered gated mesoporous silica nanomotors for on-command intracellular payload delivery ACS Nano 13, (10), 12171-12183

Hortelão, Ana C., Carrascosa, Rafael, Murillo-Cremaes, Nerea, Patiño, Tania, Sánchez, Samuel, (2019). Targeting 3D bladder cancer spheroids with urease-powered nanomotors ACS Nano 13, (1), 429-439

Wang, Lei, Hortelão, Ana C., Huang, Xin, Sánchez, Samuel, (2019). Lipase-powered mesoporous silica nanomotors for triglyceride degradation Angewandte Chemie International Edition 58, (24), 7992-7996

Arqué, Xavier, Romero-Rivera, Adrian, Feixas, Ferran, Patiño, Tania, Osuna, Sílvia, Sánchez, Samuel, (2019). Intrinsic enzymatic properties modulate the self-propulsion of micromotors Nature Communications 10, (1), 2826


Patiño, Tania, Porchetta, Alessandro, Jannasch, Anita, Lladó, Anna, Stumpp, Tom, Schäffer, Erik, Ricci, Francesco, Sánchez, Samuel, (2019). Self-sensing enzyme-powered micromotors equipped with pH-responsive DNA nanoswitches Nano Letters 19, (6), 3440-3447

Mestre, Rafael, Patiño, Tania, Barceló, Xavier, Anand, Shivesh, Pérez-Jiménez, Ariadna, Sánchez, Samuel, (2019). Force modulation and adaptability of 3D-bioprinted biological actuators based on skeletal muscle tissue Advanced Materials Technologies 4, (2), 1800631


Palacios, L. S., Katuri, J., Pagonabarraga, I., Sánchez, S., (2019). Guidance of active particles at liquid-liquid interfaces near surfaces Soft Matter 15, (32), 6581-6588

Mestre, R., Patiño, T., Guix, M., Barceló, X., Sánchez, S., (2019). Design, optimization and characterization of bio-hybrid actuators based on 3D-bioprinted skeletal muscle tissue Biomimetic and Biohybrid Systems

8th International Conference, Living Machines 2019 (Lecture Notes in Computer Science) , Springer International Publishing (Nara, Japan) 11556, 205-215

Garreta, Elena, Sanchez, Sonia, Lajara, Jeronimo, Montserrat, Nuria, Belmonte, Juan Carlos Izpisua, (2018). Roadblocks in the path of iPSC to the vlinic Current Transplantation Reports 5, (1), 14-18


Patiño, Tania, Arqué, Xavier, Mestre, Rafael, Palacios, Lucas, Sánchez, Samuel, (2018). Fundamental aspects of enzyme-powered micro- and nanoswimmers Accounts of Chemical Research 51, (11), 2662–2671

Hortelão, A. C., Patiño, T., Perez-Jiménez, A., Blanco, A., Sánchez, S., (2018). Enzyme-powered nanobots enhance anticancer drug delivery Advanced Functional Materials 28, 1705086


Wang, Xu, Sridhar, Varun, Guo, Surong, Talebi, Nahid, Miguel-López, Albert, Hahn, Kersten, van Aken, Peter A., Sánchez, Samuel, (2018). Fuel-free nanocap-like motors actuated under visible light Advanced Functional Materials 28, (25), 1705862


Patiño, Tania, Feiner-Gracia, Natalia, Arqué, Xavier, Miguel-López, Albert, Jannasch, Anita, Stumpp, Tom, Schäffer, Erik, Albertazzi, Lorenzo, Sánchez, Samuel, (2018). Influence of enzyme quantity and distribution on the self-propulsion of non-Janus urease-powered micromotors Journal of the American Chemical Society 140, (25), 7896-7903

Parmar, Jemish, Vilela, Diana, Villa, Katherine, Wang, Joseph, Sanchez, Samuel, (2018). Micro- and nanomotors as active environmental microcleaners and sensors Journal of the American Chemical Society 140, (30), 9317-9331

Katuri, Jaideep, Caballero, David, Voituriez, R., Samitier, Josep, Sanchez, Samuel, (2018). Directed flow of micromotors through alignment interactions with micropatterned ratchets ACS Nano 12, (7), 7282-7291

Vilela, Diana, Cossío, Unai, Parmar, Jemish, Martínez-Villacorta, Angel M., Gómez-Vallejo, Vanessa, Llop, Jordi, Sánchez, Samuel, (2018). Medical imaging for the tracking of micromotors ACS Nano 12, (2), 1120-1227


Katuri, Jaideep, Uspal, William E., Simmchen, Juliane, Miguel-López, Albert, Sánchez, Samuel, (2018). Cross-stream migration of active particles Science Advances 4, (1), eaao1755


Xuan, Mingjun, Mestre, Rafael, Gao, Changyong, Zhou, Chang, He, Qiang, Sánchez, Samuel, (2018). Noncontinuous super-diffusive dynamics of a light-activated nanobottle motor Angewandte Chemie International Edition 57, (23), 6838-6842

Villa, Katherine, Parmar, Jemish, Vilela, Diana, Sánchez, Samuel, (2018). Metal-oxide-based microjets for the simultaneous removal of organic pollutants and heavy metals ACS Applied Materials and Interfaces 10, (24), 20478-20486


Romeo, Agostino, Moya, Ana, Leung, Tammy S., Gabriel, Gemma, Villa, Rosa, Sánchez, Samuel, (2018). Inkjet printed flexible non-enzymatic glucose sensor for tear fluid analysis Applied Materials Today 10, 133-141


Villa, Katherine, Parmar, Jemish, Vilela, Diana, Sanchez, Samuel, (2018). Core-shell microspheres for the ultrafast degradation of estrogen hormone at neutral pH RSC Advances 8, (11), 5840-5847


Mestre, Rafael, Patiño, Tania, Barceló, Xavier, Sanchez, Samuel, (2018). 3D Bioprinted muscle-based bio-actuators: Force adaptability due to training Biomimetic and Biohybrid Systems

7th International Conference, Living Machines 2018 (Lecture Notes in Computer Science) , Springer International Publishing (Paris, France) 10928, 316-320

Parmar, J., Villa, K., Vilela, D., Sánchez, S., (2017). Platinum-free cobalt ferrite based micromotors for antibiotic removal Applied Materials Today 9, 605-611


Katuri, Jaideep, Ma, Xing, Stanton, Morgan M., Sánchez, Samuel, (2017). Designing micro- and nanoswimmers for specific applications Accounts of Chemical Research 50, (1), 2-11


Stanton, Morgan M., Park, Byung-Wook, Vilela, Diana, Bente, Klaas, Faivre, Damien, Sitti, Metin, Sanchez, Samuel, (2017). Magnetotactic bacteria powered biohybrids target E. coli biofilms ACS Nano 11, (10), 9968-9978


Stanton, Morgan M., Sánchez, Samuel, (2017). Pushing bacterial biohybrids to in vivo applications

Trends in Biotechnology , 35, (10), 910-913


Stanton, M. M., Park, B. W., Miguel-López, A., Ma, X., Sitti, M., Sánchez, S., (2017). Biohybrid microtube swimmers driven by single captured bacteria Small 13, (19), 1603679


Vilela, D., Stanton, M. M., Parmar, J., Sánchez, S., (2017). Microbots decorated with silver nanoparticles kill bacteria in aqueous media ACS Applied Materials & Interfaces 9, (27), 22093-22100


Vilela, D., Hortelao, A. C., Balderas-Xicohtencatl, R., Hirscher, M., Hahn, K., Ma, X., Sanchez, S., (2017). Facile fabrication of mesoporous silica micro-jets with multi-functionalities Nanoscale 9, 13990

Ma, Xing, Sánchez, Samuel, (2017). Self-propelling micro-nanorobots: challenges and future perspectives in nanomedicine Nanomedicine 12, (12), 1363-1367


Simmchen, Juliane, Baeza, Alejandro, Miguel-Lopez, Albert, Stanton, Morgan M., Vallet-Regi, Maria, Ruiz-Molina, Daniel, Sánchez, Samuel, (2017). Dynamics of novel photoactive AgCl microstars and their environmental applications ChemNanoMat 3, (1), 65-71

Ma, X., Sánchez, S., (2017). Bio-catalytic mesoporous Janus nano-motors powered by catalase enzyme

Tetrahedron , 73, (33), 4883-4886

Parmar, Jemish, Vilela, Diana, Sanchez, Samuel, (2016). Tubular microjets: Fabrication, factors affecting the motion and mechanism of propulsion

The European Physical Journal: Special Topics , 225, (11), 2255-2267


Ma, Xing, Horteläo, Ana C., Patiño, Tania, Sánchez, Samuel, (2016). Enzyme catalysis to power micro/nanomachines ACS Nano 10, (10), 9111–9122


Ma, Xing, Wang, Xu, Hahn, Kersten, Sánchez, Samuel, (2016). Motion control of urea powered biocompatible hollow microcapsules ACS Nano 10, (3), 3597-3605


Ma, Xing, Jang, Seungwook, Popescu, Mihail N., Uspal, William E., Miguel-López, Albert, Hahn, Kersten, Kiam, Dong-Pyo, Sánchez, Samuel, (2016). Reversed Janus micro/nanomotors with internal chemical engine ACS Nano 10, (9), 8751-8759


Ma, Xing, Hortelao, Ana C., Miguel-López, Albert, Sánchez, Samuel, (2016). Bubble-free propulsion of ultrasmall tubular nanojets powered by biocatalytic reactions Journal of the American Chemical Society 138, (42), 13782–13785


Vilela, Diana, Parmar, Jemish, Zeng, Yongfei, Zhao, Yanli, Sánchez, Samuel, (2016). Graphene based microbots for toxic heavy metal removal and recovery from water Nano Letters 16, (4), 2860-2866


Parmar, J., Vilela, D., Pellicer, E., Esqué-de los Ojos, D., Sort, J., Sánchez, S., (2016). Reusable and long-lasting active microcleaners for heterogeneous water remediation Advanced Functional Materials 26, (23), 4152-4161


Simmchen, J., Katuri, J., Uspal, W. E., Popescu, M. N., Tasinkevych, M., Sánchez, S., (2016). Topographical pathways guide chemical microswimmers Nature Communications 7, 10598


Maggi, Claudio, Simmchen, Juliane, Saglimbeni, Filippo, Katuri, Jaideep, Dipalo, Michele, De Angelis, Francesco, Sánchez, Samuel, Di Leonardo, Roberto, (2016). Self-assembly of micromachining systems powered by Janus micromotors Small 12, (4), 446-451


Katuri, J., Seo, K. D., Kim, D. S., Sánchez, S., (2016). Artificial micro-swimmers in simulated natural environments Lab on a Chip 16, (7), 1101-1105


Vilela, Diana, Romeo, Agostino, Sánchez, Samuel, (2016). Flexible sensors for biomedical technology Lab on a Chip 16, (3), 402-408


Safdar, M., Janis, J., Sánchez, S., (2016). Microfluidic fuel cells for energy generation Lab on a Chip 16, (15), 2754-2758

Patino, T., Mestre, R., Sánchez, S., (2016). Miniaturized soft bio-hybrid robotics: a step forward into healthcare applications Lab on a Chip 16, (19), 3626-3630


Caballero, D., Katuri, J., Samitier, J., Sánchez, S., (2016). Motion in microfluidic ratchets Lab on a Chip 16, (23), 4477-4481


Romeo, A., Leung, T. S., Sánchez, S., (2016). Smart biosensors for multiplexed and fully integrated point-of-care diagnostics Lab on a Chip 16, (11), 1957-1961


Stanton, Morgan M., Simmchen, Juliane, Ma, Xing, Miguel-López, Albert, Sánchez, Samuel, (2016). Biohybrid Janus motors driven by Escherichia coli

Advanced Materials Interfaces , 3, (2), 1500505

Ma, X., Jannasch, A., Albrecht, U. R., Hahn, K., Miguel-López, A., Schäffer, E., Sánchez, S., (2015). Enzyme-powered hollow mesoporous Janus nanomotors Nano Letters 15, (10), 7043-7050


Ma, X., Hahn, K., Sánchez, S., (2015). Catalytic mesoporous janus nanomotors for active cargo delivery Journal of the American Chemical Society 137, (15), 4976-4979


Sánchez, S., Soler, L., Katuri, J., (2015). Chemically powered micro- and nanomotors Angewandte Chemie - International Edition 54, (4), 1414-1444

Ma, X., Katuri, J., Zeng, Y., Zhao, Y., Sánchez, S., (2015). Surface conductive graphene-wrapped micromotors exhibiting enhanced motion Small 11, (38), 5023–5027


Choudhury, Udit, Soler, Lluis, Gibbs, John, Sánchez, Samuel, Fischer, Peer, (2015). Surface roughness-induced speed increase for active Janus micromotors Chemical Communications 51, 8660-8663


Stanton, M. M., Trichet-Paredes, C., Sánchez, S., (2015). Applications of three-dimensional (3D) printing for microswimmers and bio-hybrid robotics Lab on a Chip 15, (7), 1634-1637


Stanton, M. M., Samitier, J., Sánchez, S., (2015). Bioprinting of 3D hydrogels Lab on a Chip 15, (15), 3111-3115


Seo, K. D., Kim, D. S., Sánchez, S., (2015). Fabrication and applications of complex-shaped microparticles via microfluidics Lab on a Chip 15, (18), 3622-3626

Parmar, Jemish, Jang, Seungwook, Soler, Lluis, Kim, Dong-Pyo, Sánchez, Samuel, (2015). Nano-photocatalysts in microfluidics, energy conversion and environmental applications Lab on a Chip 15, 2352-2356


Wang, Lei, Sánchez, Samuel, (2015). Self-assembly via microfluidics Lab on a Chip 15, (23), 4383-4386


Arayanarakool, Rerngchai, Meyer, Anne K., Helbig, Linda, Sánchez, Samuel, Schmidt, Oliver G., (2015). Tailoring three-dimensional architectures by rolled-up nanotechnology for mimicking microvasculatures Lab on a Chip 15, 2981-2989


Mendes, Rafael Gregorio, Koch, Britta, Bachmatiuk, Alicja, Ma, Xing, Sánchez, Samuel, Damm, Christine, Schmidt, Oliver G., Gemming, Thomas, Eckert, Jurgen, Rummeli, Mark H., (2015). A size dependent evaluation of the cytotoxicity and uptake of nanographene oxide Journal of Materials Chemistry B 3, (12), 2522-2529


Paxton, W., Sánchez, S., Nitta, T., (2015). Guest editorial: Special issue micro- and nanomachines

IEEE Transactions on Nanobioscience , 14, (3), 258-259


Seo, K. D., Kwak, B. K., Sánchez, S., Kim, D. S., (2015). Microfluidic-assisted fabrication of flexible and location traceable organo-motor

IEEE Transactions on Nanobioscience , 14, (3), 298-304

Khalil, I. S. M., Magdanz, V., Sánchez, S., Schmidt, O. G., Misra, S., (2015). Precise localization and control of catalytic janus micromotors using weak magnetic fields

International Journal of Advanced Robotic Systems , 12, (2), 1-7