---

IBEC's Joint Research Units with industry provide an operational framework for close interaction on various R&D activities related to healthcare.
Researchers and industry technicians share a host of know-how and in-house capabilities to develop and bring to market point-of-care diagnostic products and other medical devices and technologies.
Genomica
IBEC and Genomica  joint unit for
research and development of diagnostic devices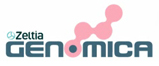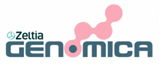 ---
The Institute for Bioengineering for Catalonia (IBEC) and Genomica S.A.U. (Grupo Zeltia), the leading Spanish company in molecular diagnostics, created a Joint Research Unit that will provide an operational framework for close interaction on various R&D activities related to healthcare.
The unit, which is located at IBEC's headquarters in Barcelona, will see researchers and industry technicians sharing a host of know-how and in-house capabilities to develop and bring to market point-of-care diagnostic products and other medical devices and technologies.
IBEC's researchers in the unit will supply the scientific knowledge with their expertise in biosensors, micro- and nanofabrication, signal processing and bioengineering, while the members from Genomica's side will offer market intelligence, clinical evaluation and regulations, and diagnostics know-how.
It's the first time that IBEC's researchers will physically work together alongside industry personnel, though the institute already has several existing collaborations and research agreements – with companies such as Ferrer International, Ficosa and Grifols, as well as Genomica itself – related to the development of specific projects and the transfer of technologies.
"The establishment of our joint unit bridges the often wide gap between research and industry, and will enable many of our health-based research areas that we have at IBEC to reach the market and the patient sooner," said Dr. Josep Samitier, Director of IBEC. "This long-term collaboration with Genomica demonstrates the confidence that this major company – currently the leader in forensic identification in Spain and an international benchmark – has in IBEC as the right partner to offer the deep scientific knowledge and state-of-the-art scientific instrumentation to respond to specific industrial needs in the area of healthcare technology.
ISGlobal
Nanomalaria group joint unit
---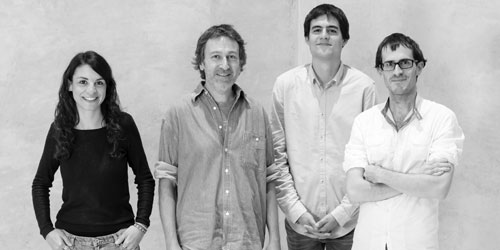 The Nanomalaria group is a joint unit affiliated with IBEC and the Barcelona Institute for Global Health (ISGlobal), located in the Esther Koplowitz Centre near Hospital Clínic (Barcelona).
The current activity of the group is focused on the development of nanomedicine-based systems to be applied to malaria prophylaxis, diagnosis and therapy.
For more information, visit the group's page.
IGTP
Working together against respiratory diseases
---
A joint research Unit between IBEC and Hospital Universitari Germans Trias i Pujol is coordinated by Raimon Jané, head of IBEC's Biomedical Signal Processing and Interpretation group, and the hospital's Miquel Àngel Gasull.
"Among the objectives of this joint unit will be the consolidation of current research projects and the proposal of new, innovative interdisciplinary projects," says Raimon. "It will also enable us to share scientific staff, equipment and clinical laboratories."
In 2013, the Joint Research Unit developed a collaborative project in respiratory sound analysis. The clinicians performed experiments with patients with asthma and other respiratory diseases, while advanced signal interpretation techniques developed by IBEC's group improved the capability of early diagnosis in these kinds of diseases.
They also developed a new method to evaluate the signals produced by the respiratory muscles to detect and quantify the level of muscular weakness caused by pathologies such as COPD. The study was conducted in the hospital's Respiratory Function Laboratory.
VHIR
Bacterial Infections form alliance with Infectious Diseases
---
Eduard Torrents' Bacterial Infections: Antimicrobial Therapy group has signed a close collaboration agreement with Vall d'Hebron Institut de Recerca (VHIR)'s Infectious Diseases group, as a result of synergies being identified since the institutional Memorandum of Understanding between the two centres started in May 2012.
Eduard's group's research has proved to complement that of group leaders Albert Pahissa and Joan Gavaldà at VHIR, offering much potential for collaboration. While Eduard's group is interested in different bioengineering approaches to elucidate ways to diagnose and eradicate multi-drug resistant bacteria, the VHIR group focuses on community-acquired and nosohusial infections, HIV, and tropical or traveller diseases.
The agreement between the two groups is a forward step for IBEC in fulfilling its mission to forge links with clinicians and bring its health-related research results closer to patients. For both sides, the close collaboration of the two groups will accelerate the development of activities and maximise the use of resources – such as scientific equipment at IBEC being made available to the clinicians – and knowledge-sharing.
"By combining my group, which is concerned with bioengineering new therapeutic approaches at the microbial level, with a group whose investigation is driven by daily clinical practice, we hope to bridge the gap between basic and applied research in infectious disease," says Eduard.