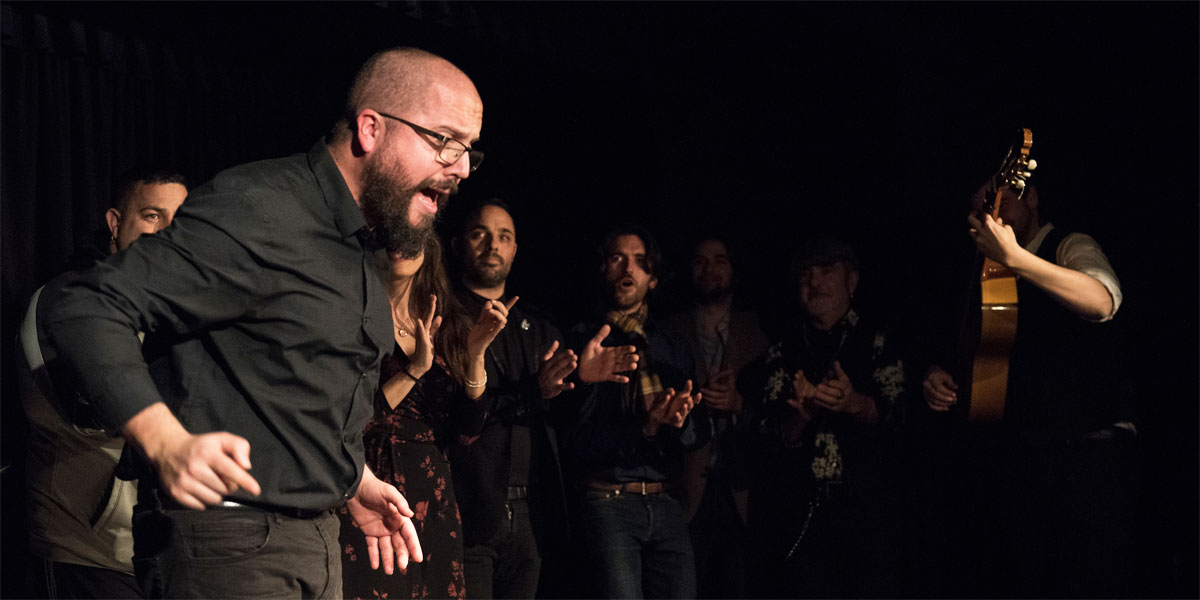 A computer scientist and a flamenco singer, all in one person? Yes, such a species exists, and, in fact, at IBEC we have a great example. For all those who do not know him or have not seen him in person, Alejandro Silverio is one of the members of the IT department. Yes, the one that saves your life when your computer shuts down and you lose all your work. The same one you open a ticket to on IBECNET, while pulling your hair out because your computer crashed.
Alejandro Silverio came to IBEC a little over 3 years ago, after having studied a middle grade of professional training in electronics and electricity and a higher degree in IT and telecommunications.
At IBEC, his job is to provide the necessary IT tools to be able to work and provide support in the face of any problem, doubt or technical need that IBEC workers may need. Among other things, much of his time is dedicated to solving the famous «tickets». Specifically, he solves more than 500 a year, and the entire department solves more than 1300. Alejandro and his colleagues in IT are always there to solve those moments of panic when something goes wrong at the computer level. Maybe that's why he tells us that since he joined IBEC, of the 236745 hairs that he once had on his head, now he only has 109253 left.
One of his greatest achievements so far has been to support the management of telework during the lockdown. Alejandro and his colleagues in the IT Department have adapted the IBEC system so that we could all work from home, in the best possible way.
As Alejandro tells us, "I am proud, not so much of the work itself, but of being able to carry it out in a research centre like IBEC. I like to think that in some way I help the people who work here make scientific advances that make this world a better place".
Throughout his professional life, Alejandro has worked on many things, some directly related to ICT and others not: he has worked assembling electrical panels, selling insurances door by door… now, finally, he has managed to work on the two things that he knows best how to do: computers and music.

As soon as Alejandro finishes his workday at IBEC, he begins his other 'artistic' day on stage. His fondness for flamenco runs in his family, although no one has ever devoted professionally to it before.
His parents were part of an Andalusian cultural centre where flamenco recitals were held every Sunday. Unconsciously, since he was a child, those songs were being saved on his hard drive.
His interest in flamenco grew, and he began to sing occasionally in flamenco «peñas» (flamenco communities). One afternoon, he was called to substitute for a cantaor (flamenco singer) in a tablao (stage) in Barcelona. Without ever having sung professionally, he got on that stage. Since then, he has sung in most of the tablaos in Barcelona: Tablao de Carmen, Palacio del Flamenco, etc. In addition, he has also had the opportunity to sing to great dance artists and step on European stages participating in important festivals in Belgium, France or Germany.
Now you know a bit more about Alejandro, the computer scientist and cantaor, the one who gives us support when technology abandons us. Follow in his footsteps and maybe, when the stages reopen, we can go see him sing one day.