La creació d'empreses spin-off és una de les vies més valuoses per portar la tecnologia i solucions de l'IBEC directament al mercat i, en definitiva, a la societat.
Aquesta ruta comercial requereix emprenedoria interna i externa i la capacitat d'atraure inversió externa. A l'IBEC fomentem l'emprenedoria i estem en contacte amb possibles finançadors.
Aquestes són les empreses que fins ara han estat spin-off de l'IBEC.
ROB SURGICAL SYSTEMS S.L.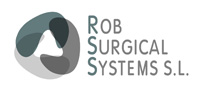 Rob Surgical Systems S.L. is developing the Bitrack System, a surgical robotic system for use in minimally invasive laparoscopy surgery. The Bitrack System is the result of a long track record of experience in robotic research done by Prof. Alicia Casals at IBEC together with researchers from Universitat Politècnica de Catalunya (UPC).
The BITRACK robotic system provides better flexibility, modularity and efficiency compared to existing robotic systems, thanks to its innovative design that facilitates work in sterile and cramped environments such as operating rooms. It offers the advantages of minimally invasive surgery (minimizing the risk of infection and bleeding and shortening the recovery period) and surgical robotics (it provides control and mobility of surgical instruments and improves vision and access to difficult places).
The prototype for the robot is already finished in terms of technology and will soon move into the clinical validation phase to gain approval for the European and US regulatory agencies and the markets.
SURGITRAINER S.L.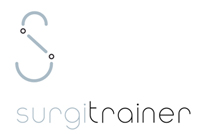 SurgiTrainer S.L. is a company founded by dedicated entrepreneurs in Prof. Alicia Casals' Robotics group and a clinical counterpart from the research institute of Hospital de la Santa Creu i Sant Pau (IR-HSCSP), Dr. Ramon Rovira, dedicated to the development and production of training systems for endoscopic and laparoscopic surgery. It is a spin-off of IBEC, IR-HSCSP and the Universitat Politècnica de Catalunya (UPC).
The platform has been evaluated by the European Society for Gynaecological Endoscopy and its training programme Gynaecological Endoscopic Surgical Education and Assessment (GESEA), and meets a recognized shortfall in the training and specialization of surgeons. The use of this kind of training reduces cost overruns in the health system and improves the quality of surgery. It reduces the risk to the patient, secures a faster recovery, and cuts the number of surgical re-interventions and the length of operations.
The company is finalizing an industrial prototype in collaboration with the European Society for Gynaecological Endoscopy (ESGE), with sales due to start very soon.
VITALA TECHNOLOGIES S.L.
EODYNE