---

The Microscopy Characterization facility is composed of a variety of microscopy equipment, useful for very different applications in the biomedical field.
With these techniques IBEC researchers can acquire images and analyse structures, from single molecules all the way to the nanoscale of living cells.
We have a combined service located at different spaces and managed separately. Therefore, we offer microscopes managed centrally by the Core Facilities Unit such as the SEM and Confocal microscopes, which are open to other public and private institutions. There are also other instruments managed by IBEC groups that open 30% of their usage time to other IBEC researchers.
For more information please send an email to microscopy@ibecbarcelona.eu.
To make equipment reservations, click the button (only for registered users):

Equipment
Managed by Core Facilities
---
Click on an item for more information.



Managed by IBEC groups
---
Click on an item for more information.


Services
Training as self-user on the available microscopy tools (only for IBEC users).
Custom microscopy services (quotation required).
SEM morphological and topographical characterization.
Preparation of SEM samples:
– Gold coating service for high resolution inspection of insulating samples.
– Chemical fixation of biological samples.
Confocal and fluorescence imaging.
Topographical (SEM) and fluorescence (Confocal) combined studies.
Price lists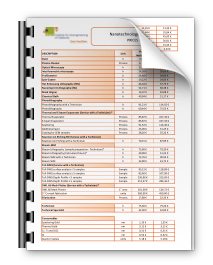 External rates (English)
Visits
If you would like to visit IBEC's Microscopy Characterization Facility, please fill out the corresponding application form with the information requested. Then send it to microscopy@ibecbarcelona.eu.
Your request will be reviewed, and we will contact you to confirm the day and time of your visit.
Visit request form (English)
How can I become a user?
To become a Microscopy Characterization user, please follow the steps below.
Our external clients
Organisation / Group(s)
GP-Pharm S.A.
Drug Delivery Research


Infinitec Activos S.L.


Institut Químic de Sarrià
Bioenginyeria

Universidad del Pais Vasco
Tecnología Farmacéutica

Institut de Química Avançada de Catalunya (IQAC-CSIC)
Nanotecnologia Química y Biomolecular

Fundació Institut Català Nanociència i Nanotecnologia (ICN2)
Advanced Electronic Materials & Devices

Universitat de Barcelona
Física Aplicada y Òptica

Users' publications
Why acknowledge Microscopy Characterization and its staff in your publications?
To demonstrate the value of IBEC's common facility and staff to the scientific community
To secure funding and new investments in future equipment and better facilities
To make research better, and keep improving
For every publication accepted by a journal that properly refers to the use of IBEC's Microscopy Characterization, authors will receive a free hour of instrument use (excluding consumables). Simply inform us about your publication to receive your free time. In addition, we'll also display your publication on our web page.