General Requirements:
– Grade and Master degree (or 300 ECTS equivalent). The master must be obtained in 2014 or after. – Excellent academic record (>6.5 (grade) for 1-10 system according to FI Bases).
– High level of English (Spanish and/or Catalan will be a value).
– High motivation and ability to be involved in an international multidisciplinary team.
– Excellent team working and communication skills.
Selection criteria and process:
After receiving all the applications, IBEC will create a selection committee to evaluate them and determine the successful candidates, solely on the basis of eligibility and scientific potential.
The selected candidates will then have to apply to the corresponding fellowship, depending on their adequacy to the requirements. Please keep in mind that these are competitive calls that require certain paperwork to be done by the candidate. IBEC will provide administrative support to the selected candidates, but the final resolution will only depend on the responsible institution (Catalan Government).
Highly qualified researchers of all nationalities willing to join a stimulating, interdisciplinary research and high quality scientific environment are welcome to apply.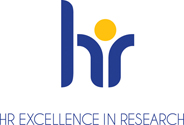 IBEC is committed to the principles of the Code of Conduct for the Recruitment of Researchers of the European Commission. Thus, there are no restrictions of citizenship or gender and candidates with disabilities are strongly encouraged to apply.
Available positions in the following Research Groups at IBEC:
Signal and information processing for sensing systems Ref. SM
Pluripotent stem cells and activation of endogenous tissue programs for organ regeneration Ref. NM
Cellular and respiratory biomechanics Ref. DN
Mechanics of development and disease Ref. VC
Biomaterials for regenerative therapies Ref. EE
Smart nano-bio-devices Ref. SS
Bacterial infections: antimicrobial therapies Ref. ET
Biomedical signal processing and interpretation Ref. RJ
Please follow the application instructions as mentioned in the announcement, and don't forget to indicate the Reference code of the Research group you want to apply for.
Full call of the Conditions Grant 2017
Interested applicants should send their CV, cover letter and full academic record including the weighted average mark to jobs@ibecbarcelona.eu, before 22/09/2016 ( Indicating the Research Group's Ref.)