IBEC is committed to promote more sustainable practices in research and administration, to contribute, in our daily work, to fight climate change and pollution.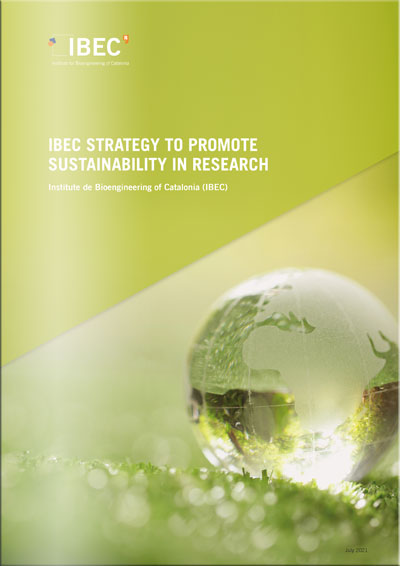 Following this commitment, and with the support of the Direction of IBEC, the IBEC Sustainability Committee was created at the end of 2020, composed by members of the different profiles of the institute: Researchers, Technicians and Administration.
The members of the committee have been working on the collection, analysis and suggestion of actions which aim to make our Institute more sustainable. These are collected in the Action Plan for Sustainability, approved by the Board of Trustees on 29 June 2021, which is an evolving working document that will be reviewed an improved upon its implementation.