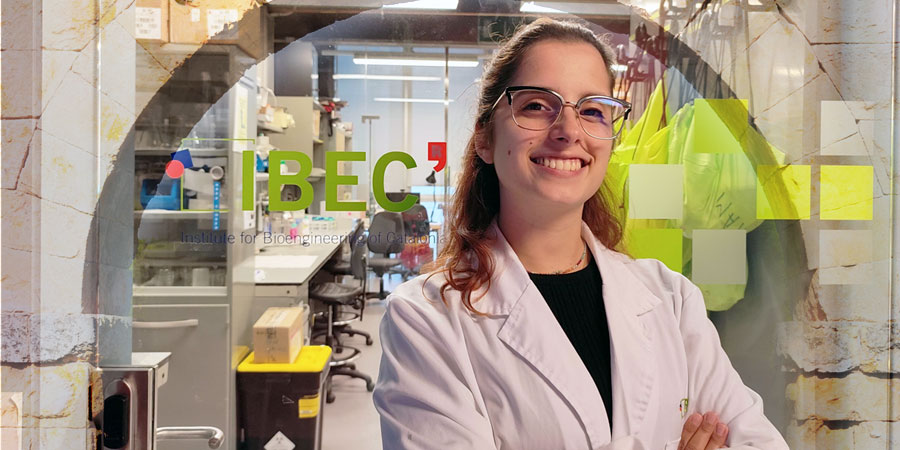 Having goals in life is not always a usual thing. People make choices and when Inês Pereira was 12 years old, she had pretty clear that she wanted to become a scientist, and as you will see, she succeeded. Now she has another goal: be the bridge that binds scientific research and society.  Let's get to know her a little bit more 😉

Inês comes from Portugal, where she studied Bioengineering with a specialization on molecular biology, in Porto. She came to IBEC in March 2019 and joined the Nanobioengineering group.
She always liked all the science related subjects, and when she was 12 years old, she decided she wanted to be a scientist and cure cancer. And she was VERY determined to do so. Although she didn't know how, she knew she would become a scientist. Such a young age to have things so clear, right?
Science was not her only passion. At that time and during all her childhood, Inês was also really fond of arts. In one way or another, she has always been related with arts. She plays the piano, she has been in a choir since 2006, and she also did dance and theatre. At that time when she had to choose between science and arts, as we said, she had it pretty clear that science would "win the battle". But as we all know, science and art most of the time go hand by hand. Thanks to all the artistic disciplines that Inês performed during her childhood until nowadays, gave her many tools that she uses in her daily work as a scientist: the ability to speak in public and entertain or to adapt to change… in life, as well as in the theatre or in the scientific carrier, life doesn't stop and, you know, show must go on! And all of that, always helps her for her second goal, which is to be an amazing science communicator and build bridges between science and society.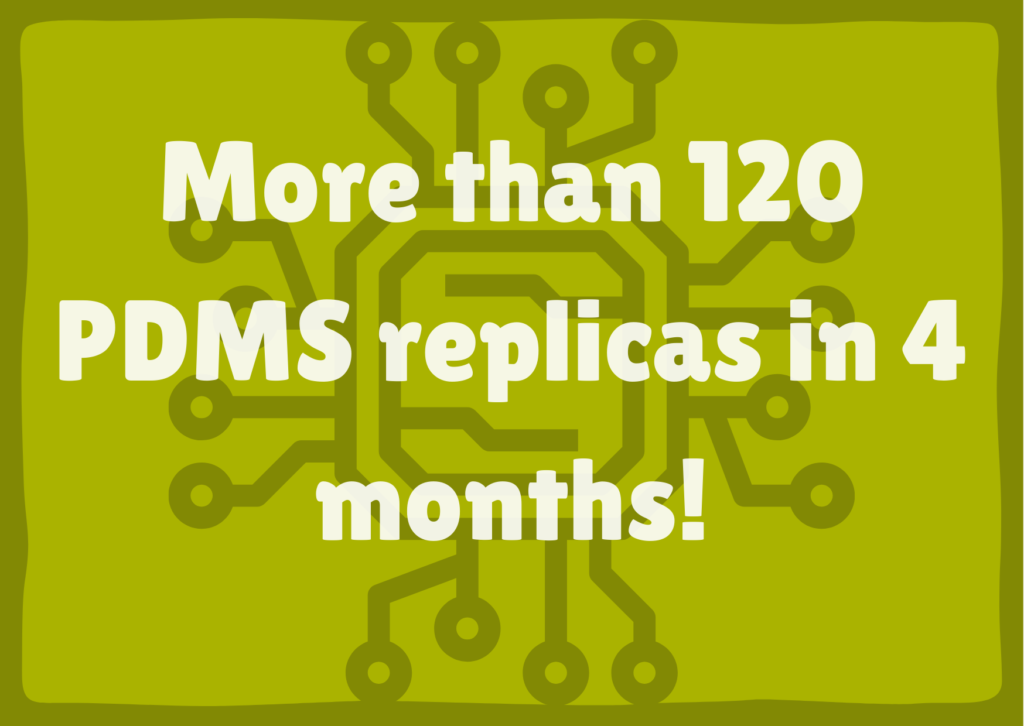 But what does Inês do at IBEC? Once again, she likes to build bridges. This time she connects engineering with biology. She is developing a biomaterial compatible with neuronal culture and suitable to be integrated in a microfluidic device to create a 3D brain model. Sounds amazing right? She works with a mouse neuroprogenitor cell line, with biomaterials and their characterization equipment and she also works with microfluidic devices (from the design to the biological experiments).  In fact, in one month she can produce 24 PDMS replicas of the microfluidic device she is currently working on. PDMS is the material she uses for the replicas of the microfluidic chips, and she plans to keep the experiments during the next 4 months so she will produce up to 120 replicas by the time she finishes her experiments!!!!
As we mentioned bebfore, Inês likes to build bridges (metaphorically speaking of course) and at IBEC she also aims to create bonds inside the PhD community. For that reason, she is a member of IBEC's PhD committee, that was set up in 2013 to enable students to have a voice in the running of the institute and to organize events of their own. Within this committee, Inês and the other members try to organise activities and support the PhD's during their career at IBEC. This past year with the pandemic it was difficult to organise activities, but now they are back on track, and we are sure that we will soon hear of their amazing activities! 😉