---
Gràcies a la interdisciplinarietat de l'IBEC, els investigadors del centre tenen a la seva disposició els avenços tècnics i tecnològics més recents per a la recerca en biologia i ciències biomèdiques. Diàriament, els joves investigadors tenen la possibilitat d'adquirir experiència i d'accedir a formació pràctica en relació tant amb els mètodes més tradicionals com amb els nous plantejaments en tècniques de diagnòstic per imatge, tecnologia dels nanomaterials, nanofabricació, biosensors, interpretació de biosenyals, tècniques lab-on-a-chip i molts altres àmbits.
Fora del laboratori, l'IBEC ofereix diverses oportunitats per al desenvolupament personal i professional de la plantilla i els investigadors de l'Institut:
Mobility
---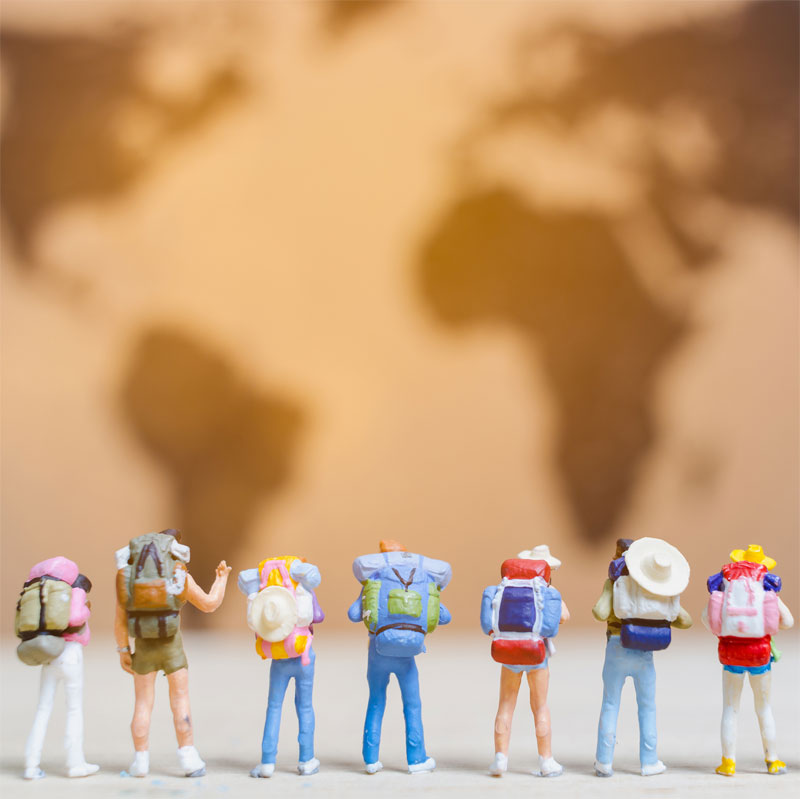 Mobility plays a key role in research training and career development. Interaction with outstanding complementary researchers, either during stays outside IBEC or by bringing people into IBEC, is essential for the progress of staff at all levels.
Currently IBEC has two mobility programmes:
The IBEC & ICMS Exchange Program. ICMS and IBEC strive to grow research talent in the fields of organ-on-a-chip, regenerative medicine, tissue engineering, chemical biology, biomaterials, imaging and nano-biotechnology. Therefore, we are pleased to invite IBEC postdocs, PhD and Master Students to apply for funds to visit ICMS and expand their expertise and network. The Exchange program also allows ICMS fellows to visit IBEC.
| Download more information and the application form here.
The IBEC Severo Ochoa Triple-I Programme funds short (from one to three months) stays at universities, research centres, biomedical companies and hospitals for predoctoral researchers at IBEC.
| Download more information and the application form here.
| Download the results of the first call here and the second call here.
Training Catalogue 2021
---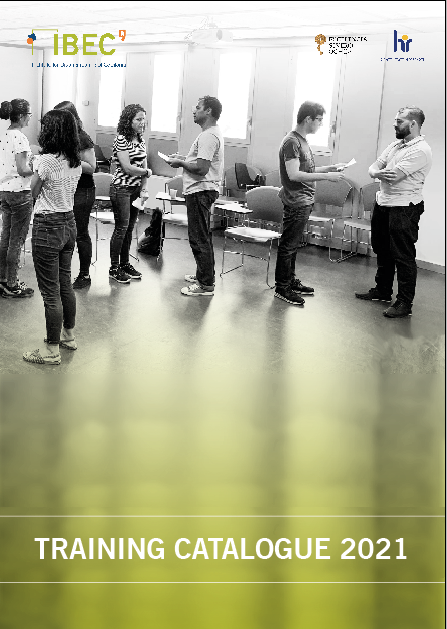 Our Training Catalogue is a brief summary of the training courses offered at IBEC.
Training at IBEC aims to develop internal talent and offer a wide array of courses designed to meet the needs of IBEC's scientists and staff across all career stages and disciplines. It complements their expertise with the continuing development of transferable skills and competencies that can help them to be better prepared for today's rapidly changing environments, thus ensuring that are given the opportunity for professional development and for improving their employability. Specifically, IBEC aims at preparing them to deliver brilliant research while giving them the opportunity to make the next steps onwards in their careers.
| Please contact the HR unit at cmari@ibecbarcelona.eu to find out about future training courses.
Complementary skills training
---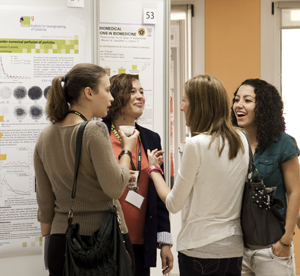 Besides the mandatory doctoral courses offered by the universities, IBEC offers several training courses specifically devoted to PhD students and early postdocs, covering such topics as scientific writing, how to publish in high ranking journals, preparing a PhD thesis and presentation skills in English. The institute also holds an annual symposium on a different scientific theme, as well as hosting and organizing several other project-based or general scientific meetings and workshops throughout the year.
| Find out more information in the Training Catalogue.
IBEC Mentoring Programme
---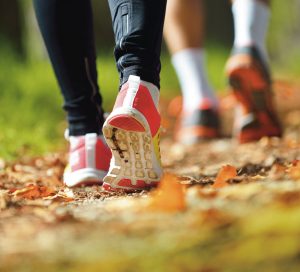 The IBEC Mentoring Programme is conceived as a career development tool for postdoctoral researchers at IBEC.
Each postdoctoral researcher (mentee) participating in the programme will be assigned a Mentor. Mentors will support postdoctoral researchers and will share their experiences as highly qualified scientists, as well as giving guidance and knowledge not only about IBEC but also about their particular scientific fields. The range of benefits for the mentees will range from sharing the mentors experiences and benefitting from his/her knowledge, to counselling to develop their qualification profile, establishing contacts, gaining access to the networks of mentors, or receiving feedback to facilitate self-assessment and to fully develop their career.
IBEC Seminars and PhD Discussions
---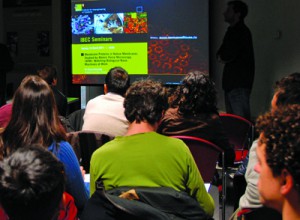 Our regular IBEC Seminars invite top names in bioengineering and nanomedicine from all over the world to help keep us up-to-date on the state-of-the-art of research in the field. IBEC seminars also offer the opportunity to network and discuss recent developments, fostering internal and external interaction and opening doors to future collaborations.
IBEC researchers also have the chance to learn from their colleagues at the PhD Discussions series of talks and skills sessions. These provide a forum for students to present the results of their research and discuss them with each other, as well as with more experienced researchers. Outside speakers are also invited to help IBEC's students in their career development by delivering talks on complementary skills such as entrepreneurship and career mobility.
| Visit our calendar for forthcoming IBEC Seminars and PhD discussions sessions.
| Receive e-mail notifications of IBEC events: contact ibeccommunications@ibecbarcelona.eu
| Watch videos of IBEC Seminars