14th IBEC Symposium – Bioengineering for Regenerative Therapies
miércoles, octubre 27, 2021 @ 9:00 am

–

jueves, octubre 28, 2021 @ 6:30 pm
Registration is now open for the 14th IBEC Symposium on Bioengineering for Regenerative Therapies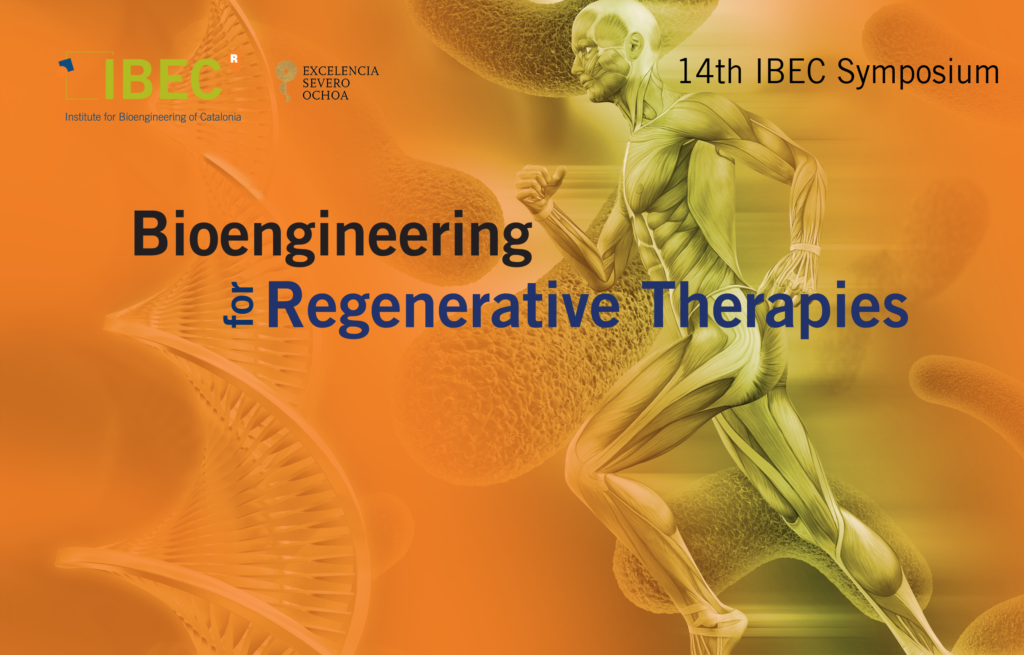 The 14th IBEC Symposium will focus on one of our three main areas of application of research at IBEC: Regenerative Therapies. Although this year the pandemic situation has improved, we still believe it is not safe enough to organize the symposium on-site. So, this year's edition will be also celebrated online.
We will use the same online platform as last year, where all the talks will be streamed and posters will be available. To adapt to the online format, the Symposium will be divided into two days.
All the scientific community is invited to participate. Attendees from IBEC and abroad are welcome to present their research in their own virtual space by submitting an abstract. Moreover, some of these contributions will be selected by the scientific committee for an oral flash presentation.
This year we will evaluate your virtual space, which you will be able to personalise and upload all kinds of material (both visual and written) to show the attendees your work, if you abstract is selected. The evaluation will be carried out by a scientific committee and also by vote by the attendees, so two awards will be given.
Also, it is important that you submit your abstract and register at the same time.
---
Important deadlines:
Abstract submission: 15/09/2021
Notification of acceptance: 06/10/2021
Registration deadline: 26/10/2021
---