Open Science is just science done right
Tennant, Jon (2019): Open Science: Just science done right?
The Institute of Bioengineering of Catalonia has a full conviction and commitment to the paradigm of Open Science and in this space all the documentation and initiatives that we carry out in this field are collected.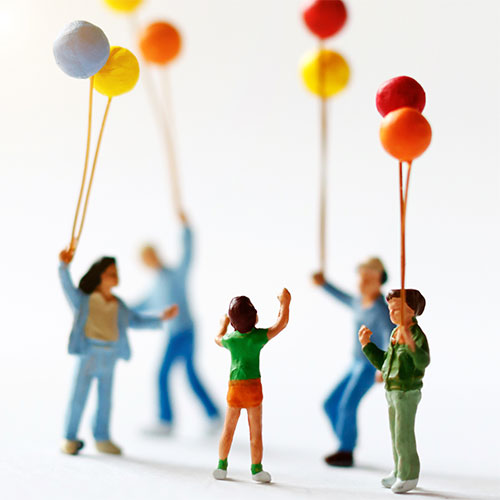 OPEN SCIENCE POLICIES AND BODIES AT IBEC
Approved Policies:
IBEC mission and vision
IBEC is a research centre whose purpose is to carry out interdisciplinary research at the highest international quality level which, by creating knowledge, helps to improve health and quality of life and generate wealth.
Beneficiaries of the Institute for Bioengineering of Catalonia include the universities, research centres, the scientific community, the business sector that drives research in the bioengineering field, and society in general.
Among its values:
Responsibility (Scientific and social): Responsibility is a commitment to the profession and thus acting according to principles of good faith, integrity, honesty, and transparent communication, seeking and maintaining an ethical code of clear behaviour, and adhering to best practices in science. It is based on the individual assuming the consequences of decisions he or she makes, being aware of and responsible for them, and reporting them where necessary. It makes scientific freedom possible and helps us stay reliable and relevant in the research world.
Openness: Externally, openness means explaining, making things understood, and establishing a trusting relationship with partners, employees, and society, acting openly and accurately in the delivery and communication of both scientific and non-scientific results. Internally, openness ensures the consistency and consequence of our own decisions, identifying a frame of reference that enables understanding.
IBEC's Strategic Plans define and establish measures to tackle the main strategic challenges for the institution from the basis of the analysis of our strengths and weaknesses.
Framework for good research practice, setting the criteria for proper research behaviour, and establishing an environment conducive to high-quality research, thus ensuring that research is conducted according to international ethical standards.
Among others, it sets criteria on:
Publications and scientific communications
Obligation to scientific communication
Open access
Data management
General framework for the management of the research data produced by IBEC. The policy intends to reaffirm the institution's commitment with open science, specifically in making its research data as open as possible and as closed as necessary, following FAIR principles to make it findable, accessible, interoperable, and reusable for the whole community.
IBEC recognizes the fundamental importance of research data and the management of related administrative records in maintaining quality research and scientific integrity and is committed to pursuing the highest standards, as stated in IBEC's Code of conduct for research integrity. IBEC adheres to the CERCA Data Management Strategy, approved on June 3, 2020, with which this Research Data Management Policy is aligned. IBEC acknowledges that correct and easily retrievable research data are the foundation of and integral to every research project. They are necessary to verify, defend, and protect research processes and results. Research Data Management (RDM) policies are highly valuable to current and future researchers. Research data have a long-term value for research and academia, with the potential for widespread use in society. Research data should follow FAIR principles and be findable, accessible, interoperable, and reusable to ensure this.
In April 2015 IBEC was awarded the "HR Excellence in Research" award from the European Commission. The award reflects our commitment to continuously improving our HR policies in line with The European Charter of Researchers and The Code of Conduct for the Recruitment of Researchers.
IBEC has designed a training strategy to train and raise awareness on Open Science among it's workers, mainly researchers. Every year a workshops program on OS is integrated at the institutional course catalogue. Materials and guides developed by Strategic Initiatives unit on OS, are also openly available, related to each issue.
2022 workshops program:
Open Science 1: Open publishing – Presentation
Open Science 2: Data Management
Open Science 3: Citizen Science
Open Science 4: Scientific Evaluation
---
Bodies related with OS:
Commission for Research Integrity:
The Commission for Research Integrity is a body with a double role: on the one hand it has an advisory role; on the other, it makes decisions on misconduct cases. Its main responsibilities are:
To promote and safeguard good research practice at IBEC.
To promote awareness and training for researchers at all career stages.
To monitor compliance with the Code and update it regularly.
To deal with allegations of research misconduct.
To follow up the Open Science strategy.
Monitoring and Working Committee for the Charter and Code:
15 IBEC members volunteered to oversee and impulse the renewal process.
EXTERNAL RESOURCES ON OPEN SCIENCE
Open Science includes many things and can be thought as an umbrella of all of them. Here are some, that include the UNESCO common definition set at 2021: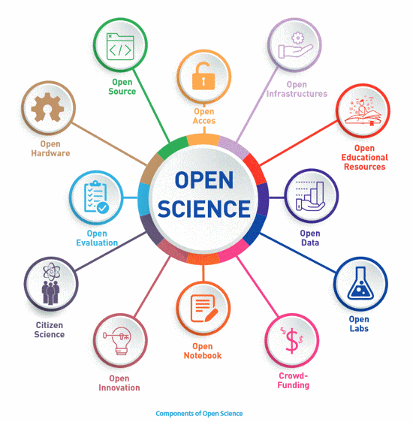 Precedents on Open Science development
BOAI (Budapest Open Access Initiative, 2001):
The Budapest Open Access Initiative arose from a small but lively meeting convened in Budapest by the Open Society Institute (now Open Society Foundations [OSF]) on December 1-2, 2001.
The purpose of the meeting was to accelerate progress in the international effort to make research articles in all academic fields freely available on the internet. The participants represented many points of view, many academic disciplines, and many nations, and had experience with many of the ongoing initiatives that make up the open access movement.
PLOS (Public Library of Science, 2000):
Leading a Transformation in Science Communication
The idea for PLOS began in 2000 when an open letter was circulated by founders Harold Varmus, Patrick Brown, and Michael Eisen. Recognizing that most existing journals were resistant to changing their business practices, in 2003 we launched our first fully Open Access journal to empower researchers to make science immediately and publicly available online, without restrictions. Our Article Processing Charge model, though revolutionary at the time, would soon pave the way for a new wave of publishing options and ensure the future of Open Access.
Berlin Declaration on Open Access to Knowledge in the Sciences and Humanities (2003):
Our mission of disseminating knowledge is only half complete if the information is not made widely and readily available to society. New possibilities of knowledge dissemination not only through the classical form but also and increasingly through the open access paradigm via the Internet have to be supported. We define open access as a comprehensive source of human knowledge and cultural heritage that has been approved by the scientific community.
To realize the vision of a global and accessible representation of knowledge, the future Web has to be sustainable, interactive, and transparent. Content and software tools must be openly accessible and compatible.
DORA (Declaration on Research Assessment, 2012):
The Declaration on Research Assessment (DORA) recognizes the need to improve how the outputs of scholarly research are evaluated. The declaration was developed in 2012 during the Annual Meeting of the American Society for Cell Biology in San Francisco. It has become a worldwide initiative covering all scholarly disciplines and all key stakeholders including funders, publishers, professional societies, institutions, and researchers.
Amsterdam Call for Action on Open Science (2016):
This Call for Action is the main result of the Amsterdam conference on 'Open Science – From Vision to Action' hosted by the Netherlands' EU presidency on 4 and 5 April 2016. It is a living document reflecting the present state of open science evolution.
Main actors:
World > UNESCO :
Setting global standards for open science for all: UNESCO Recommendation on Open Science (Nov. 2021)
Europe > European Commission: The EU's open science policy:
Open science is a policy priority for the European Commission and the standard method of working under its research and innovation funding programmes as it improves the quality, efficiency, and responsiveness of research.
Spain > Science Law:
Catalonia > Science strategy:
Projecte de Llei de la Ciència > Article 78. Informació i transmissió del coneixement
Pacte Nacional per la Societat del Coneixement (2020) sets the Catalan open science strategy:
Open access to scientific publications.
The publication of FAIR (findable, accessible, interoperable, and reusable) scientific data.
The creation of new infrastructures to integrate the resources of the Catalan research system into the European ecosystem of the European Open Science Cloud (EOSC).
Responsible for research and innovation policies. Increase the value of scientific culture as an essential tool to form a responsible and critical society and strengthen ad hoc training in this respect.
CERCA Open Data Strategy: to coordinate research centres with other system agents, such as Universities, CSUC, BSC, and others.
Tools and useful resources on OS:
FOSTER Plus (Fostering the practical implementation of Open Science in Horizon 2020 and beyond) is a 2-year, EU-funded project, carried out by 11 partners across 6 countries. The primary aim is to contribute to a real and lasting shift in the behavior of European researchers to ensure that Open Science (OS) becomes the norm.
The Open Science Monitor has been created to get some quantitative and qualitative insights on the ongoing development of open science practices. The policy is to foster Open Science. The Open Science Monitor is not an assessment tool. The Commission may conclude the quantitative and qualitative trends in open science and its drivers to propose new policies for fostering open science.
The mission of OpenAIRE shall be to establish, maintain and operate an open and sustainable scholarly communication infrastructure and provide the necessary services, resources, and network for supporting a common European e-science environment.
The French Committee for Open Science mobilizes education and research stakeholders to support the implementation of the National Open Science Policy in a dynamic and coordinated manner. It is made up of several bodies that put forward guidelines, examine cases, make decisions and promote and support the actions linked to all of this. It is a fluid-structure that facilitates the expression and feedback of ideas, commitments, and contributions.