ABOUT
The central theme of our work is the development of new insight and applications in chemical biology systems.
Our group's research line is to detect, identify and validate biomarkers of disease. In particular, we focus on developing molecular imaging tools to identify abnormalities of cell metabolism in human disease and predict treatment efficacy.
In particular, we focus on Bioengineering solutions using Chemistry and Physics tools to study Biological problems. Specifically, we develop Magnetic Resonance (MR) molecular imaging methods to study the biochemical pathways in bioengineered systems and in vivo.
MR is already a well-known clinical technique in the form of 3D, non–destructive imaging of tissue and fluid composition in vivo (MRI). As a further benefit, MR spectroscopic imaging is chemically specific and can thus directly relate response of a single (or many) chemical compound to biological events in biofluids, cell suspensions in vitro, excised tissue and perfused organs ex vivo, animal models in vivo and clinical patients. The rich variety of MR experiments developed over the past decades permits quantification of metabolites concentrations, diffusion rates, perfusion, energetics and tissue oxygenation. These parameters represent a steady state fingerprint of the sample studied, which encodes physiological and pathological factors.
Our young team of passionate researchers works at the forefront of molecular imaging using a technique known as hyperpolarised MR (HP-MR), which increases the signal of MR more than 10.000 times. This dramatic increase means that we can now see molecular processes in real time, in situ, and non-invasively in a wide range of biological systems.
STAFF
All group members: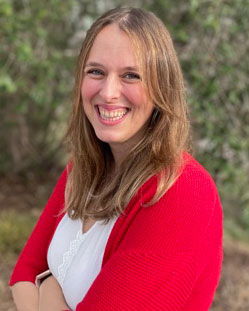 Irene Marco Rius
Junior Group Leader
+34 9340 ext 21750
imarco

ibecbarcelona.eu
PROJECTS
| INTERNATIONAL PROJETCS | FINANCER | PI |
| --- | --- | --- |
| BLOC · Benchtop NMR for Lab-on-Chip (2020 – 2022) | European Commission, FET OPEN | Irene Marco |
| NATIONAL PROJECTS | FINANCER | PI |
| --- | --- | --- |
| Analisis metabolico en tiempo real de modelos de cultivo de celulas 3d de la enfermedad del higado graso no alcoholico: organos en un chip y resonancia magnetica nuclear (2020 – 2021) | MINECO, Acciones Dinamización Europa Investigación/EIN2020-112209 | Irene Marco |
| Junior Leader Programe (2018 – 2022) | Obra Social La Caixa, Junior Leader Program | Irene Marco |


PUBLICATIONS
For a list of publications prior to joining IBEC, visit the Google Scholar.
NEWS
JOBS