IBEC provides its researchers with extensive research facilities and a scientific–technical infrastructure distributed over interdisciplinary open lab spaces. IBEC's Core Facilities are designed and managed to facilitate research and promote the interaction and exchange of knowledge between IBEC scientists from different fields of expertise.
Space and resources shouldn't be a concern in the day-to-day work of our researchers. An important part of the work of IBEC's Core Facilities is managing this crucial area and facilitating it. Our researchers share not only the lab space itself but also equipment, bench space and qualified technical staff, thereby helping reducing research costs.
IBEC's Core Facilities are also characterized by their interdisciplinarity and versatility, a formula adopted that allows the Institute to carry out research of excellence and, at the same time, collaborate with industry to develop new diagnostic or treatment systems. IBEC Core Facilities are coordinated through a "single window" model, with the services currently organized into five thematic areas: Common Core Basics, Biospace, ChemSpace, Microfabspace, Microscopy Characterization, BioImaging and High Performance Analytical Platform.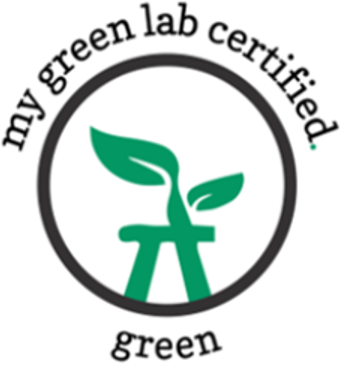 In May 2023, IBEC's Core Facilities obtained the sustainable laboratory certification - My Green Lab Certification, which evaluates the sustainable best practices in research laboratories. This certification was selected in 2021 as a key indicator of progress for the United Nations' Race to Zero campaign. The goal of this global campaign is to take rigorous and immediate action to halve global emissions by 2030 and reach the goal of a carbon-free world by 2050.
Staff
---
Head of Core Facilities
Isabel Oliveira
Microfab and Microscopy Characterization Facilities Coordinator
Maria Teresa Galán Cascales
Staff Members
Ramona Bravo Rendo
Esther Campanales Fusté
Marta Casas Vilaseca
Laura Gómez Rubio
David Izquierdo Garcia
Martí Milozzi Nomdedeu
Inmaculada Moreno Torres
Emma Oriol Ferrero
Silvia Pujals Riatós
Guillem Romero Camó
---

As IBEC is part of CERCA system of research centers in Catalonia, its Core Facilities are integrated within the CERCAGINYS, which is a platform for accessing the scientific and technical core facilities of the 39 CERCA centres. GINYS aims to optimize resources and open up platforms to external users, with a special focus on the industry.
---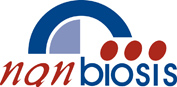 MicroFabSpace and Microscopy Characterization Facilities are included in MINECO's updated ICTS (Infraestructuras Científicas y Técnicas Singulares) map as part of NANBIOSIS, an integrated platform for research-oriented medical applications.
In 2018 the accreditation of NANBIOSIS with ICTS was renewed (see news
here
).
Watch a video about NANBIOSIS
here
.
---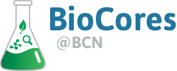 IBEC's Core Facilities are listed on BioCoresBCN, an online tool to help scientists and other customers find the local scientific service, technique, or equipment they need for their biomedical or life sciences research. (CRG/Core for Life).
---