IBEC's Technology Transfer Office mediates among the different actors, in order to ensure a smooth transitions of our research results into the market, bridging the gap between research and industrial and clinical challenges.
We work to "make things happen" and on Market-Driven Technology Transfer.
In order to succeed in translating IBEC's research into practical applications, a market perspective is already needed in the early stages of research.
IBEC TTO acts inside the institute bringing such a market perspective while working closely with researchers. We can be allies of the companies while the transfer process is underway, ensuring successful results from all the actors involved.
The team, with a broad experience in business and research, fosters the partnership between industry and science and helps them to align their interests and complementary strengths in order to create trustworthy and long-lasting alliances for the pursuit of common goals.
In addition to work closely with industrial collaborators, IBEC's Technology Transfer Office scouts new discoveries and results in the institute, gives supports to researchers during technology valorization and intellectual property development, and defines the commercialization strategy.
---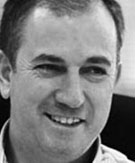 Eduardo Salas Pérez-Rasilla
Head of Technology Transfer and Business Development Office
Ed. Administració | Baldiri Reixac 10-12 | 08028 Barcelona
T. +34 660 037 101
esalas@ibecbarcelona.eu
Eduardo is a professional with more than 20 years in the biomedical, pharmaceutical and Biotech sector. Eduardo holds a MD, PhD and an MBA, and has been R&D director in pharmaceutical and IVD medical devices companies, with experience in tech transfer, IP, and contract agreements.
---
Team members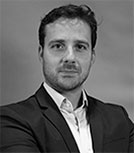 Agostino Romeo

T. +34 934 020 283
aromeo@ibecbarcelona.eu
Agostino holds a BSc, MSc and PhD in Science and Technology of Advanced Materials from Università degli Studi of Parma (Italy). Agostino has a 5-year experience as postdoctoral researcher in the field of non-invasive biosensors for Point-of-Care diagnostics at research centres in Italy, UK, France and Spain (including IBEC). In the last 3 years Agostino has been working as Innovation and Technology Transfer manager in Health and Bioengineering research centres, dealing with the valorization of innovation projects and their technology transfer by spin-offs and licensing contracts.
---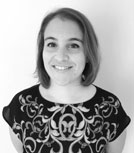 Martina Giovannella

T. +34 934 031 991
mgiovannella@ibecbarcelona.eu
Martina obtained her BSc and MSc in Physics at the University of Pisa (Pisa, Italy). After a research stay in the Technical University of Berlin (Berlin, Germany), she completed her PhD in Medical Photonics from ICFO (Barcelona, Spain). As a researcher, she gained experience in applied research for development and validation of medical devices, in a collaboration between a research and technological center, a medical device company and a research hospital (Rigshospitalet, Copenhagen, Denmark). Since 2019, she has been working as a professional in Technology Transfer Offices of research centers.
---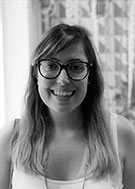 Asli Raman
T. +34 934 031 991
araman@ibecbarcelona.eu
---