---
In the Technology Transfer Office we make sure that IBEC's discoveries reach the market and hospitals through collaborations with companies. We work to "make things happen" and to create complicity among the different actors, researchers and companies.
We work on Market-Driven Technology Transfer. We're convinced that to translate technologies and discoveries to the market and patients we need a market perspective from the very beginning. Inside the institute, the TTO takes this "company perspective" when working in tandem with the researchers, bridging the gap between research and industry. We're allies of the companies while the transfer process is underway, ensuring a winning result for all sides.
The team, with a broad experience in business and research, fosters the partnership between industry and science and helps them to align their interests and complementary strengths in order to create trustworthy and long-lasting alliances for the pursuit of common goals.
The Technology Transfer Office scouts new discoveries and results in the institute, gives supports to the researchers during technology valorization and intellectual property development, and defines the commercialization strategy.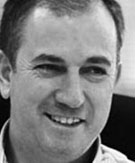 Eduardo Salas Pérez-Rasilla
Head of Technology Transfer
Ed. Administració | Baldiri Reixac 10-12 | 08028 Barcelona
T. +34 660 037 101
esalas@ibecbarcelona.eu
Eduardo is a professional with more than 20 years in the biomedical, pharmaceutical and Biotech sector. Eduardo holds a MD, PhD and an MBA, and has been R&D director in pharmaceutical and IVD medical devices companies, with experience in tech transfer, IP, and contract agreements.
---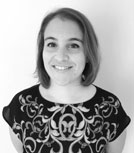 Martina Giovannella
Project Manager
Ed. Administració | Baldiri Reixac 10-12 | 08028 | Barcelona
T. +34 934 031 991
mgiovannella@ibecbarcelona.eu
---
Agostino Romeo
Project Manager
Ed. Administració | Baldiri Reixac 10-12 | 08028 | Barcelona
T. +34 934 020 283
aromeo@ibecbarcelona.eu
---