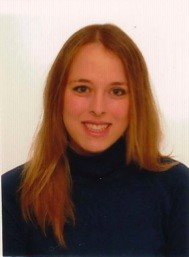 Irene Marco Rius
Junior Group Leader
+34 9340 ext 21750
imarco

ibecbarcelona.eu
CV Summary
Her research develops tools based on magnetic resonance spectroscopy (MRS) and imaging (MRI) to gain insights on cellular metabolism and detect pathological changes, in order to identity biomarkers of disease for an early diagnosis and to evaluate treatment response short after therapy administration. Particularly, she has experience in the use of hyperpolarisation by dynamic nuclear polarisation to study disease in vivo, in real time and non-invasively.
Irene's team has currently three main research lines:

· Biomarker discovery in in vivo and in vitro models of diseases.
· MRS hardware and software development to monitor disease and evaluate drug response in situ, in organ-on-chip models.
· Metabolomic studies of clinical samples and body fluids ex-vivo.

She is a strong advocate of fostering scientific careers and the importance of science communication. She takes an active role in teaching and mentoring younger scientist from school age to PhD students, delivering talks on career development and talking to the public about her work.
Staff member publications
---

Herrero-Gomez, A, Azagra, M, Marco-Rius, I, (2022). A cryopreservation method for bioengineered 3D cell culture models Biomedical Materials 17, 045023


Marco-Rius I, Wright AJ, Hu De, Savic D, Miller JJ, Timm KN, Tyler D, Brindle KM, Comment A, (2021). Probing hepatic metabolism of [2-13C]dihydroxyacetone in vivo with 1H-decoupled hyperpolarized 13C-MR Magnetic Resonance Materials In Physics Biology And Medicine 34, 49-56


Trueba-Santiso, A., Fernández-Verdejo, D., Marco Rius, I., Soder-Walz, J. M., Casabella, O., Vicent, T., Marco-Urrea, E., (2020). Interspecies interaction and effect of co-contaminants in an anaerobic dichloromethane-degrading culture Chemosphere 240, 124877