The Institute for Bioengineering of Catalonia (IBEC), a cutting-edge research center based in Barcelona, is looking for an
Accounting
Manager
. Reporting to the Head of Finance, the candidate will have the following
tasks and responsibilities:
– Manage and oversee the daily operations of the accounting department including: accounts payable/ receivable, treasury budgeting, fixed asset activity. – Monitor and analyze accounting data and produce financial reports or statements. – Coordinate and complete projects audits and annual audit. – Establish and maintain fiscal files and records to document transactions. – Improve systems and procedures and initiate corrective actions.
Requirements for candidates:
– 5 + years of working experience as Accounting or Finance Manager. – Bachelor's Degree in Finance, Business Administration, Accounting or Economics. – Master's degree preferred. – Advanced computer skills in SAP Business One and MS Office. – High level of English. – Team work, communication, analytical thinking, initiative, engagement and organization.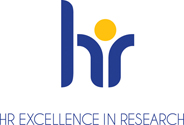 IBEC is committed to the principles of the Code of Conduct for the Recruitment of Researchers of the European Commission.

This position is partially funded by the Ministerio de Economía y Competitividad.
Interested applicants should send their CV, cover letter and  contact details of 2 referees to: jobs@ibecbarcelona.eu, before 05/01/2017 (Reference: AM-AG).