The research carried at the "Biomaterials for regenerative therapies" group at IBEC, has reached the international press. In this case, the magazine Cosmos from Bulgary has published an article explaining their research in biomaterials and the use of nanoparticles.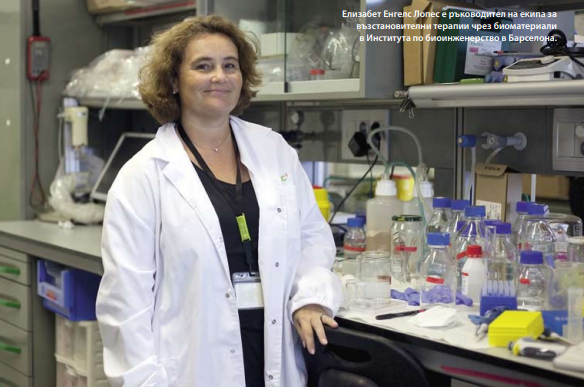 Last September the magazine "Cosmos" published an article about the research of the IBEC "Biomaterials for regenerative therapies" group led by Elisabeth Engel. The article focuses on the use of nanoparticles to treat certain diseases and affections and how this nanoparticles can be integrated within a biomaterial, which is compatible with the human body. During the interview, they talk about about the Dermoglass project among others, which is focused on the manufacture of a prototype of a dressing for chronic wound healing, using calcium nanoparticles. They also talk about in the lab, they also carry out research on bone models for specific patients using data from their own structures.
You can read the article here.