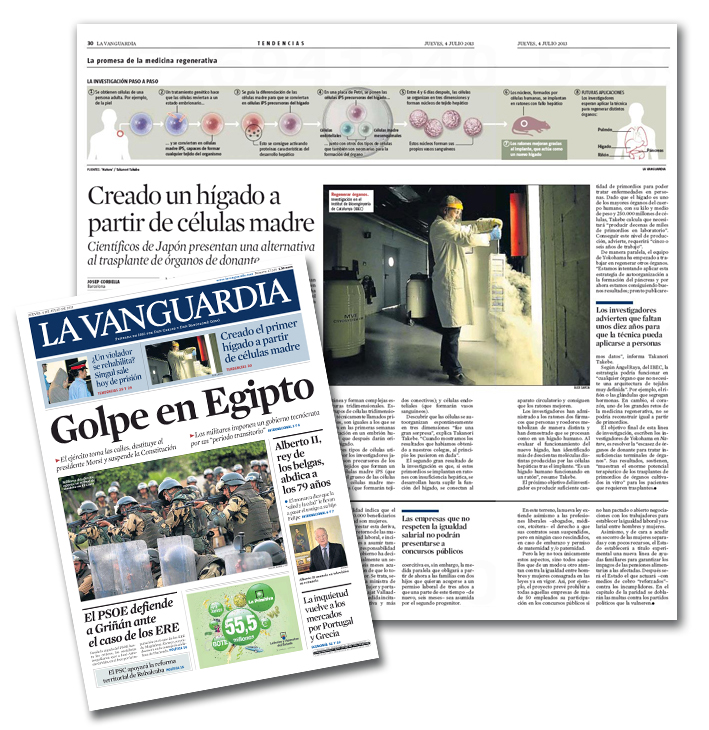 IBEC's Control of Stem Cell Potency group leader Ángel Raya appears today in La Vanguardia and El Mundo giving his expert opinion on some research published in Nature about a Japanese group that has managed to create a functional human liver using induced pluripotent stem cells.
The La Vanguardia piece by Josep Corbella, which is also flagged on the front page of the newspaper, also features a photo of Ángel.  Read it here.
Read the El Mundo article here.