II Festival de la Nanociencia (10alamenos9)
Tuesday, April 25, 2017

–

Wednesday, April 26, 2017
---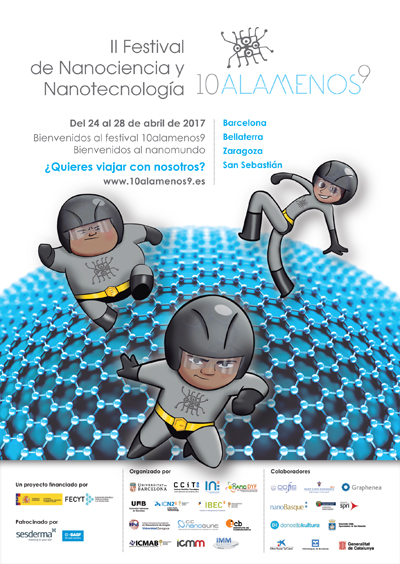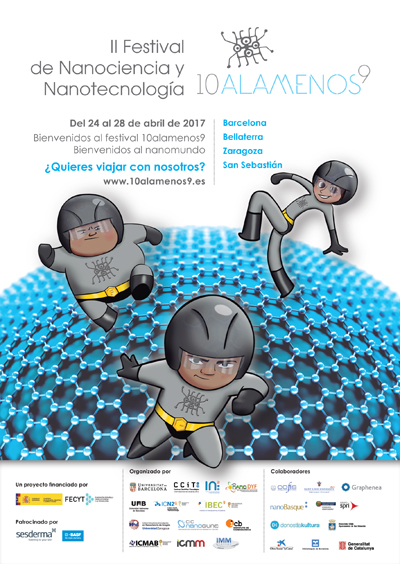 IBEC is an organiser of this year's Festival de la Nanociencia (10alamenos9), funded by FECYT.
The festival will take place simultaneously in Barcelona, Saragossa, Bellaterra, San Sebastian and Madrid.
The programme will include seminars by Gabriel Gomila and Samuel Sanchez and a Workshop on Drug Delivery (Cosmocaixa 26/04/2017), visits to IBEC and workshop for students (March and April at IBEC), and a Nano Workshop in collaborations with Il·lustraciència (Cosmocaixa 25/04/2017 and 26/04/2017).