Tasks and responsibilities:
– Identification and valorization of IBEC results with commercial potential
– Protecting and handling IBEC's IPR Portfolio, acting also as liaison with other institutions involved
– Business development: Relationship with industries from beginning to end
– Contact companies potentially interested in IBEC results
– Negotiation with companies
– Management and follow-up of the public-private collaborations established (results, reports)
– NDA, MTA
–Provide support to other Units and the Managing Director in all matters related to tech-transfer-oriented grants, management of the IPR and confidentiality issues
Requirements for candidates:
– PhD in experimental sciences, engineering or life sciences
– Previous experience in Tech Transfer management positions in research institutions (minimum 5 years)
– Previous experience in managing R+D units in industries will be an asset
– Excellent level of English
– High level of initiative and autonomy
– Excellent team-working and communication skills
We Offer:
– Permanent contract
– Salary will be determined upon experience
– The contract may be funded by the MINECO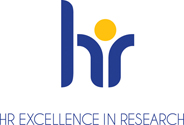 IBEC is committed to the principles of the Code of Conduct for the Recruitment of Researchers of the European Commission. Thus, there are no restrictions of citizenship or gender and candidates with disabilities are strongly encouraged to apply.
Application procedure and deadline
IBEC internal applicants should send their CV to: jobs@ibecbarcelona.eu, before 30/05/2016 (Reference: TTO-DB).