Duties and Responsabilities:
– Design and implement measures to attract, evaluate and select the best talent, both internal and external – Coordinate the full learning and development cycle: – Work with employees and supervisors to identify learning needs – Coordinate the logistics for specific training activities – Perform HR administration: – Manage labour contracts in coordination with our external labour and payroll service provider – Manage welcome plan – Answer routine inquiries from the employees such as personnel policies and procedures – Employee master data management and maintenance of all staff files (vacations, sick leaves, etc.) – Provide ad-hoc and standard reports for Selection, Training and Personnel Administration issues
Requirements for candidates:
– Bachelor's degree and HR Master studies – At least 5 years of experience working within an HR environment – Good IT knowledge and experience (Office Package) – Knowledge and experience in SAP (Business One) will be a plus – Proficient English, Spanish and Catalan level. Must be able to write corporate documentation in the three languages
Desired Skills and Competencies:
Internal client focus; ability to manage multiple tasks and priorities; interpersonal communication; teamwork; diligence; organization; focused on high quality delivery of work products.
What we offer:
– 3 year full time contract funded by the Ministerio de Economía y Competitividad – An international and multicultural environment – Continual learning – Remuneration will be determined according to experience and qualifications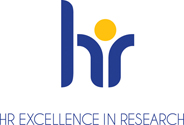 IBEC is committed to the principles of the Code of Conduct for the Recruitment of Researchers of the European Commission. Thus, there are no restrictions of citizenship or gender and candidates with disabilities are strongly encouraged to apply.
Interested applicants should send their CV and cover letter
to:
jobs@ibecbarcelona.eu, before 29/05/2016
(Reference: HRAT-CM).