IBEC will also provide master students with complementary training opportunities.
General requirements for all candidates (eligibility criteria)
Candidates must have obtained a university degree or must hold an official university qualification from a country in the European Higher Education Area from 180 to 240 ECTS of official university studies at the time of deadline (11th October 2018).
Candidates must have an average final BSc mark of at least 8/10 (Spanish system) in engineering and experimental sciences (physics, chemistry, etc.) or at least 8.3/10 in life sciences.
Candidates should be admitted into an official master programme of a Catalan university by October 31st 2018. Exceptions for non-local universities may occur if the study plan and university guidelines allow him/her to do an internship according to the requirements of this call. These situations will be addressed on a case-by-case basis.
Candidates must have a strong commitment to scientific research and an excellent academic record.
Candidates must have a good working knowledge of English.
Candidates are eligible for a period of 2 years following the end of their bachelor degree at the time of deadline (11th October 2018).
Highly motivated and willingness to be a team player in an international multidisciplinary group.
Mobility experience or participation in research will be considered as a valuable contribution.
Important dates 
From 1st June 2018 to 11th October 2018, an online application form will be available here. In your application, you will be able to choose up to two research groups you would be willing to join.
From October 15th to 22nd 2018, applications will be eligibility checked by Human Resources.
From October 23rd to November 4th, applications will be reviewed by a selection committee composed by IBEC group leaders and administration staff.
From November 7th, offers will be made to the successful candidates.
IBEC Master fellows should take up their positions on January 1st  2019. Please bear in mind that the fellowship will not be longer than June 30th 2019.
If you have any further questions about the Master Programme, contact
master@ibecbarcelona.eu
.
Application Deadline: The registration form must be submitted before the deadline of October, 11th 2018 (Open 1st June 2018)
here.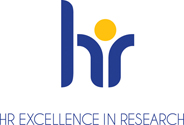 In 2015, IBEC was awarded the 'Human Resources Excellence in Research' seal from the European Commission, in recognition of its commitment to continuously improving its HR policies in line with The European Charter of Researchers and The Code of Conduct for the Recruitment of Researchers.