IBEC has launched its Master Programme to encourage students to begin a research career in our multidisciplinary research institute. The fellows will carry out research in one of IBEC's research groups in Barcelona.
The IBEC Master Programme offers 4 fellowships with a monthly stipend of 450€ gross from January to June 2021 for fellows to perform their master thesis at IBEC. The minimum hours to be dedicated are 20h/week.
Candidates must have obtained a university degree or must hold an official university qualification from a country in the European Higher Education Area from 180 to 240 ECTS of official university studies at the time of deadline (October 30th 2020).
Candidates must have an average final BSc mark of at least 7.9/10 (Spanish system) in Engineering and experimental sciences (physics, chemistry, etc.) or at least 8.3/10 in Life sciences.
Candidates should be admitted into an official master programme of a Catalan university by December 31st 2020. Exceptions for non-local universities may occur if the study plan and university guidelines allow him/her to do an internship according to the requirements of this call. These situations will be addressed on a case-by-case basis.
Candidates must have a strong commitment to scientific research and an excellent academic record.
Candidates must have a good working knowledge of English.
Candidates are eligible for a period of 2 years following the end of their bachelor degree at the time of deadline (October 30th 2020).
Highly motivated and willingness to be a team player in an international multidisciplinary group.
Mobility experience or participation in research will be considered as a valuable contribution.
Candidates cannot be awarded another Master fellowship
Important dates 
From September 15th 2020 to October 30th 2020, an online application form will be available 

through 

the IBEC Master Programme website

. In your application, you will be able to choose up to two research groups you would be willing to join.
From November 2nd to 6th 2020, applications will be eligibility checked by Human Resources.
From November 9rd to 22th 2020, applications will be reviewed by a selection committee composed by IBEC group leaders and administration staff.
From November 23th to 27th 2020, offers will be made to the successful candidates.
IBEC Master fellows should take up their positions from January 18th 2021.
If you have any further questions about the Master Programme, contact master@ibecbarcelona.eu.
Application Deadline: The registration form must be submitted before the deadline of October, 30th 2020 (Open 15th September 2020) here.
 Principles of the Selection Process:
Our Recruitment and Selection Policy is based on the OTM Strategy (Open, Transparent and Merit-based recruitment) www.ibecbarcelona.eu/jobs/ and accept applications without distinction on any grounds. Candidates with disabilities are strongly encouraged to apply. Our commitment to OTM-R principles can also be found in our Gender and Diversity plan.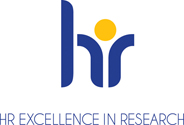 Protection of personal data:
 IBEC ensures that applicants' personal data are processed as required by EU General Data Protection Regulation (GDPR) and Spanish Law 3/2018 on Data Protection.
Personal data shall thus be processed solely for the purpose of the selection procedure.
Who we are?
 The Institute for Bioengineering of Catalonia, IBEC is an interdisciplinary research center focused on Bioengineering and Nanomedicine based in Barcelona. IBEC is one of the top research institutions named as a Severo Ochoa Research Centre by Ministry of Economy and Competitiveness (in charge of research and innovation policy in Spain), which recognizes excellence at the highest international level in terms of research, training, human resources, outreach and technology transfer.
IBEC's mission is to develop international high-quality interdisciplinary research that, while creating knowledge, contributes to making a better quality of life, improving health and creating wealth. A close link with key universities, reference hospitals and corporations, are assets that facilitate achieving the mission.
IBEC was established in 2005 by the Generalitat de Catalunya (Autonomous Government of Catalonia), the University of Barcelona (UB) and the Technical University of Catalonia (UPC).
IBEC is located within the Barcelona Science Park and is managing 3.800 square meters facilities, 22 research groups and a team of researchers and support services of 300 people from 30 different countries.  www.ibecbarcelona.eu