In 2017, 6 fellowships will be offered, funded by MINECO, through the 'Ayudas para contratos predoctorales para la formación de doctores' 2017 call. Two additional fellowship will be funded by IBEC through the Severo Ochoa Excellence Award (IBEC Severo Ochoa Fellowship) and by the ERC project 681434.
General Requirements for all Candidates:
Candidates should be ready to enter an official doctoral programme in October 2017 or (under Spanish Law). By this time, they must have obtained a university degree and a master's degree; or must hold an official university qualification from a country of the European Higher Education Area with a minimum of 300 ECTS of official university studies, of which at least 60 are at master's level.1
Candidates must have a strong commitment to scientific research and an excellent academic record.
Candidates must have good working knowledge of English.
Fellowship candidates may not be at IBEC for more than six months before the deadline of the call.
High motivation and ability to be involved in an international multidisciplinary team.
Any participation in research projects and/or co-authorship in publications will be considered as a valuable contribution.
Any mobility experience, participation in research projects and/or co-authorship in publications will be considered as a valuable contribution.
2 letters of recommendation from lecturers or researchers with whom you have studied or worked and who can judge your potential as a PhD student. Only letters with official letterhead and signature will be accepted. Please be sure to inform your referees that their letters must be uploaded in the online application tool before the deadline (31th January 2017).2
Candidates may not have held a PhD contract exceeding twelve months in June 2017.
Application and Selection process:
 From December 14th 2016 until January 31st 2017, an online application form will be available through  IBEC International PhD fellowships Programme dedicated site.
In February 2017, applications will be reviewed by a selection committee made up of IBEC group leaders and administration staff. In April, shortlisted candidates will be invited invitations to visit IBEC for interviews with the selection committee and with the group leaders responsible of their preferred potential PhD projects.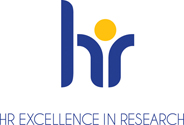 IBEC is committed to the principles of the Code of Conduct for the Recruitment of Researchers of the European Commission. Thus, there are no restrictions of citizenship or gender and candidates with disabilities are strongly encouraged to apply.
 Application Deadline:  January 31st 2017 before 3 pm (Spanish time) here.