Main tasks and responsibilities / The successful candidate will develop research involving:
Particle synthesis using double emulsion protocols
Formulation labeling for tracing purposes
Characterization using dynamic light scattering
Tests to determine protein encapsulation
Lyophilization and cryoprotection
Cell culture assays to study interaction of nanoparticles with cells
Fluorescence microscopy visualization and image analysis
Preparation of result reports and attendance to lab meetings
Help with general lab housekeeping tasks
Requirements for candidates:
Essential:
To at least hold a Nanotechnology, Nanomedicine or Drug Delivery Degree or to be within the final steps (TGF) of obtaining one.
Multidisciplinary qualifications and/or knowledge (organic chemistry, biomedicine, etc.) will be a plus.
Previous experience regarding nanoparticle synthesis and characterization will be highly valued.
Ability to coordinate well regarding experimental plans and schedules with other team members.
Additional competencies and skills: Communication, Teamwork, Proactivity, Commitment, Reliability, Collegiality, Integrity, Critical and Analytical thinking
High English level
Advantageous:
We Offer:
Number of available positions: 1
Starting date: February 1, 2020
Working conditions:

Part time (25 h/week), 6-month contract. Salary will be commensurate with academic level and experience.
Measures to reconcile work and family life (maternity and paternity leave, flexible schedule working hours, teleworking, 23 working days of paid holidays, 9 leave days for personal matters, among others).

IBEC ensures equality of access to professional development opportunities irrespective of employment status, length at IBEC or other factors. The IBEC's yearly training catalogue offers a wide range of training in technical and transferable skills. Mobility grants for first stage researchers, as well as a Mentoring programme for Postdoctoral researchers are offered.
Stimulating, interdisciplinary research and high-quality international scientific environment.
Induction programme to facilitate incorporation at IBEC and additional support is provided for foreigners to obtain Visa-working permit and to install in Barcelona.
How to apply:
Interested applicants should apply to 
careers.ibecbarcelona.eu
before 05/02/2021 (Reference: LA-SM).
Principles of the Selection Process:
Our Recruitment and Selection Policy is based on the OTM Strategy (Open, Transparent and Merit-based recruitment) www.ibecbarcelona.eu/jobs/ and accept applications without distinction on any grounds. Candidates with disabilities are strongly encouraged to apply. Our commitment to OTM-R principles can also be found in our Gender and Diversity plan.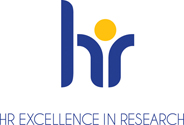 Protection of personal data:
IBEC ensures that applicants' personal data are processed as required by EU General Data Protection Regulation (GDPR) and Spanish Law 3/2018 on Data Protection. Personal data shall thus be processed solely for the purpose of the selection procedure.
Who we are?
The Institute for Bioengineering of Catalonia, IBEC is an interdisciplinary research center focused on Bioengineering and Nanomedicine based in Barcelona. IBEC is one of the top research institutions named as a Severo Ochoa Research Centre by Ministry of Economy and Competitiveness (in charge of research and innovation policy in Spain), which recognizes excellence at the highest international level in terms of research, training, human resources, outreach and technology transfer.