Main tasks and responsibilities:

– Cell culture
– Extraction and isolation of primary cells in mice/rats
– Lab techniques: PCR, ELISA, WESTERN, Immunohystochemistry
– Collaboration in animal research experiments
– Management and administration of a research lab.
Requirements for candidates:

–     Diploma at the level of "Ciclo Formativo de Grado Superior"  or equivalent.
–     Diploma  allowing handling of animals for scientific research.
–     Experience in the tasks and responsibilities of the position
We Offer:

–     7 month contract
–     Stimulating, interdisciplinary research environment.
–     Salary will be determined upon experience and scientific background.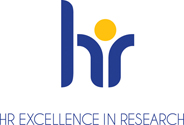 IBEC is committed to the principles of the Code of Conduct for the Recruitment of Researchers of the European Commission. Thus, there are no restrictions of citizenship or gender and candidates with disabilities are strongly encouraged to apply.
Interested applicants should send their CV and cover letter to: jobs@ibecbarcelona.eu, before 31/05/2017 (Reference: LT-DN).