Tasks and responsibilities:
– Development of multidisciplinary research on mechanisms to combat bacterial infections from different perspective (cell and molecular microbiology and use of nanoparticles, etc.).
Requirements for candidates:
– BSc and/or MSc in Biology, Biotechnology or other related life science degrees.
– Ability to maintain accurate and up to date records.
– Previous experience in cell microbiology and confocal microscopy.
– High level of English.
– Ability to work effectively in a multidisciplinary team.
– Excellent team working and communication skills.
We Offer:
– Full-time contract during the duration of the project.
– Stimulating, interdisciplinary research and high quality international scientific environment.
– Salary will be determined upon experience and scientific background.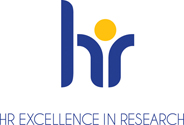 IBEC is committed to the principles of the Code of Conduct for the Recruitment of Researchers of the European Commission. Thus, there are no restrictions of citizenship or gender and candidates with disabilities are strongly encouraged to apply.
Interested applicants should send their CV, cover letter and references to: jobs@ibecbarcelona.eu, before 15/08/2016 (Reference: PD-ET).