Tasks and responsibilities:
– Support in the coordination of strategic projects, incorporating proposal, implementation and management.
Current initiatives include:
Severo Ochoa Accreditation
EIT Health
NanomedSpain (Spanish Platform of Nanomedicine)
La Caixa Programmes
–  Identify opportunities, foster and manage international alliances and partnerships.
– Support in the coordination and organization of the institutional scientific activities and events of the Institute:
IBEC Annual Symposium
Seminars
PhD Discussions
Others: B-Debates, Summer Schools, Joint Simposia
Requirements for candidates:
-PhD in experimental sciences, engineering or life sciences
-Proficient English level
-High level of initiative and autonomy
-Ability to multitask and prioritize
-Excellent team-working and communication skills
-Availability to occasional travel
-Experience in preparation and management of competitive projects at institutional level as well as in management of networks and alliances will be a plus
We Offer:
– 4 year full time contract funded by the Ministerio de Economía y Competitividad
– Salary will be determined upon experience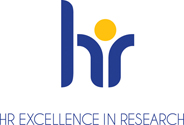 IBEC is committed to the principles of the Code of Conduct for the Recruitment of Researchers of the European Commission. Thus, there are no restrictions of citizenship or gender and candidates with disabilities are strongly encouraged to apply.
Interested applicants should send their CV to: jobs@ibecbarcelona.eu, before 20/01/2016 (Reference: PM-TS).