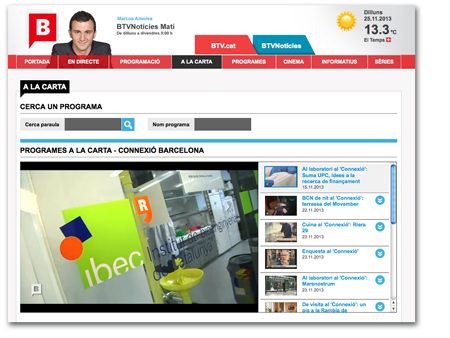 Last week BTV's Connexió programme reported on three of the projects which are currently raising funds by crowdfunding under the UPC's SUMA initiative.
One is the Biomaterials for Regenerative Therapies group's 'Dermoglass', which has already achieved more than its minimum required funding, and another of the three also has a link to IBEC: it's the 'Mosquiteras contra la malaria' project coordinated by Manel Frigola, professor at the UPC, who is also a member of IBEC´s Robotics group.
Click here to watch the segment.