Josep, who is scientific advisor to the exhibition, explains in the article that the show provides an interactive overview of how the converging technologies of nanotechnology, biotechnology, ICT and cognitive science have allowed us to develop applications in engineering, education or medicine which were unthinkable only a generation ago.
The exhibition, which comprises twenty interactive modules, will be on show at the Cosmocaixa museum until May 2013.
Read the article here: http://www.lavanguardia.com/ciencia/20120426/54285531351/los-vertiginosos-cambios-tecnorrevolucion-encosmocaixa.html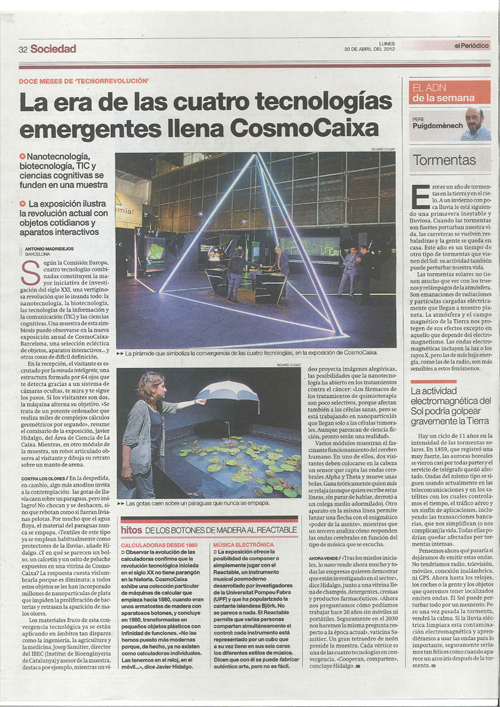 Another article about this story, also with quotes from Josep, appeared in El Periódico on 30 April. Click on the image to read it.