Tasks and responsibilities:
Candidates will contribute to develop and improve one or more applications in the area of neuro-robotics, neuroinformatics and neuro-education.
Requirements for candidates: Specifically, we look for candidates that are interested and have experience in one or more of these areas:
Biomedical Visualization; Advanced Human-Computer Interaction with real-time interaction; Robotics behavior; Data analysis and simulation tools; High-Performance Computing; Distributed software architectures
Qualifications
Good knowledge of C++, C#, Python.
B.S., M.S., or Ph.D. in computer science or a related field with the corresponding emphasis on visualization, computational science, and good software development practice;
Good communication skills in English;
Extra knowledge (desired skills)
Visualization libraries, tools and devices: Unity Game Engine, OpenCV, depth cameras, HMD devices.
Biomedical visualisation tools: Visualization Toolkit (VTK) and Insight Toolkit (ITK).
Robot libraries and operative systems: ROS, YARP.
Machine Learning, Artificial Intelligence
We Offer:
Full-time contract during the duration of the project
Stimulating, interdisciplinary research and high quality international scientific environment
Salary will be determined upon experience and scientific background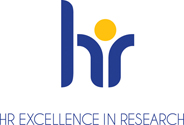 IBEC is committed to the principles of the Code of Conduct for the Recruitment of Researchers of the European Commission. Thus, there are no restrictions of citizenship or gender and candidates with disabilities are strongly encouraged to apply.
Interested applicants should send their CV, cover letter, and references to
jobs@ibecbarcelona.eu
,
before
27
/11/2017
(Reference: RD-PV).