Main tasks and responsibilities:
– Support the research lines of the lab and projects
– Contributes in the computational research
– Participates to the Human Robot Interaction research lines
Requirements for candidates:
– Master Degree Program CSIM
– Analytical and critical thinking, ambitious, high ethics and integrity; must work well both within a team and independently.
– Excellent oral and written communication skills, including English.
– Competencies : communication skills, project planning and delivery, career management, analytical and critical thinking, ethics and integrity, leadership, information seeking and management.
We Offer:
–     Temporaly contract  with the possibility of renewing
–     Stimulating, interdisciplinary research and high quality international scientific environment.
–     Salary will be determined upon experience and scientific background.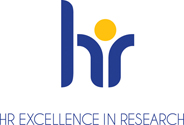 IBEC is committed to the principles of the Code of Conduct for the Recruitment of Researchers of the European Commission. Thus, there are no restrictions of citizenship or gender and candidates with disabilities are strongly encouraged to apply.
Interested applicants should send their CV and cover letter to: jobs@ibecbarcelona.eu, before 13/09/2018 (Reference: RA-PV).