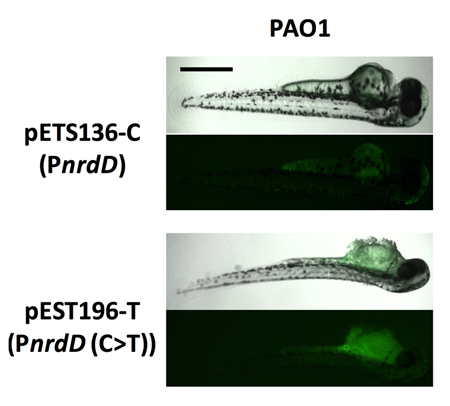 Eduard Torrents' group at IBEC has published some important findings that could lead to a change in common experimental protocol.
Along with their collaborators at Hospital Universitari Vall d'Hebron and in the Department de Genètica i Microbiologia of the UAB, Eduard and PhD student Anna Crespo reveal in Scientific Reports today that the most-used laboratory strain of bacteria may not be the reliable reference tool for testing new antibiotic treatments that it was previously thought to be.
During their research, funded in part by the Spanish Cystic Fibrosis Foundation and the Obra Social "La Caixa", the scientists were looking at Pseudomonas aeruginosa bacterium strain PAO1, the reference strain in the majority of clinical and research laboratories, in their quest to find new strategies to combat bacterial infections.