IBEC's 15th Symposium was held the last 19th of October,   with the presence of all IBEC community and some national and international invited researchers from the bioengineering field. The focus of this year's symposium was one of the three pillars of IBEC research: active ageing. Fortunately, after two years of online events due to pandemic restrictions, the meeting was held in person, regaining the collaborative and interactive spirit of IBEC Symposiums.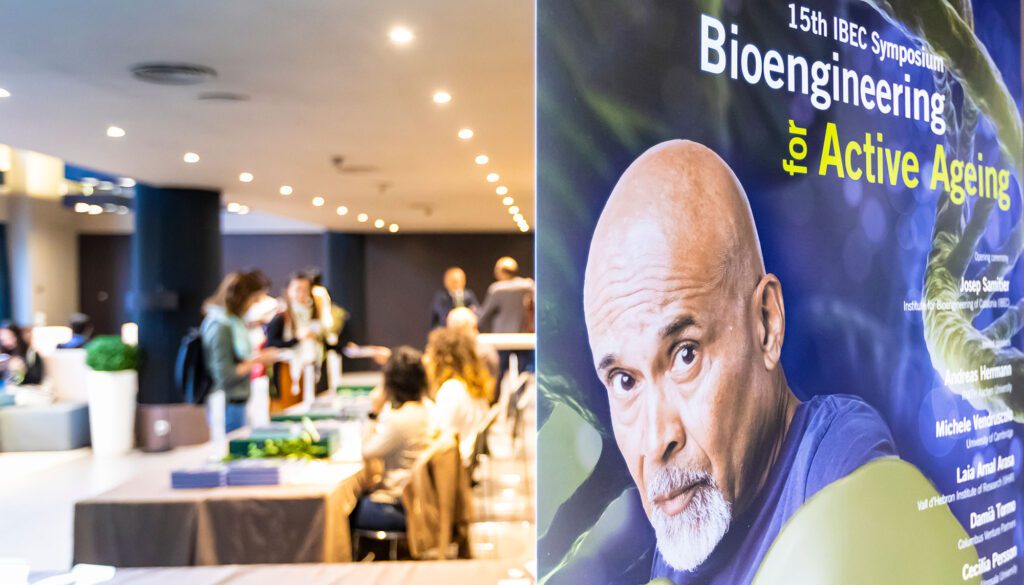 The 15th IBEC Symposium was, in the words of the director Josep Samitier, "a great opportunity to share our science, make new connections and also reconnect". Moreover, this was a special Symposium as IBEC is celebrating its 15 years. About 250 assistants joined together to present their research and discuss about how bioengineering can contribute to achieving active aging and improving the life quality of society.
IBEC's director, Josep Samitier inaugurated the symposium together with Jordi Garcia, vice rector of research from the University of Barcelona. IBEC's director presented the evolution of the institute over the last 15 years and highlighted the main scientific achievements. Following that, 4 keynote lectures, 15 flash talks given by early-stage researchers, a technology transfer round table and an alumni session gained the floor, stimulating very interesting discussions.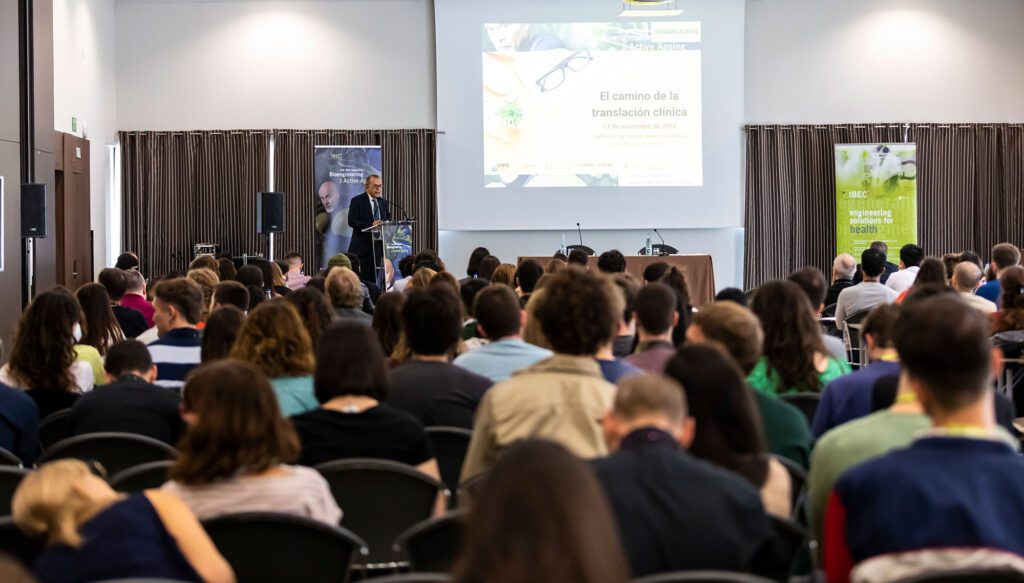 Dr. Andreas Herman, vice-director of the Leibiniz Institute for Interactive Materials, at Aachen University, German, was in charge of the first keynote lecture, focused on how to employ mechanochemistry to activate drugs, proteins and genes by ultrasound. Afterwards, César Rodriguez-Emmenegger, new group leader at IBEC, presented his work about synthetic cells, a class of interactive bioinspired materials that could capture cell components for therapeutic purposes.
Dr. Cecilia Persson, from the Upsala University in Sweden, focused her talk on the use of bone cements, that can be injected into osteoporotic patients to seal bone fractures and treat complications associated with vertebroplasty. Finally, Dr. Fiona Watt, a pioneer in the field of stem cell differentiation to produce epithelial cells, gave the last keynote lecture. Watt is a researcher from the EMBL at Heidelberg, Germany, and centred her presentation on how in vivo and in vitro data can help understand the dynamic regulation of human epidermal differentiation.
Reinforcing the importance IBEC devotes to technology transfer from laboratories to the clinic, a session was dedicated only to this subject, with the presence of Laia Arnal Arasa, business development director at Vall d'Hebron Institute of Research, and Damià Tormo, managing partner and co-founder of Columbus Venture Partners. Both highlighted the importance of supporting R&D&I to foster valorisation and technology transfer in the field of biotechnology and biomedicine.
In the alumni session, Zaida Álvarez explained her last achievements on neural regeneration and the emerging scaffold-based strategies employed in the field.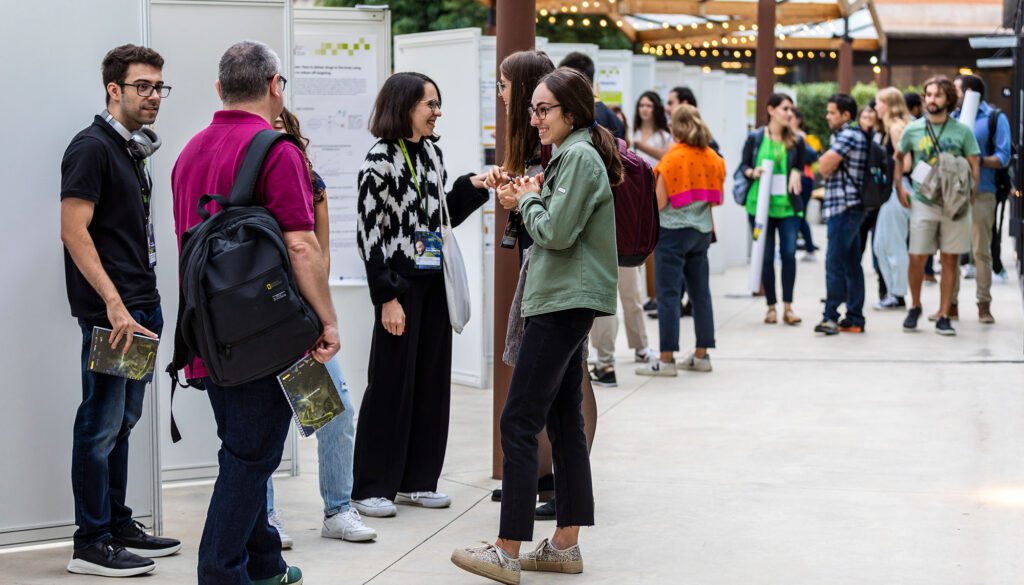 Moreover, a very rich poster session with more than 100 posters allowed researchers to exchange new ideas and points of view about a great variety of bioengineering subjects, going from cell engineering to mechanobiology, passing through nanomedicine and information and communications technologies. In this session, IBEC's sustainability committee also presented a poster exposing the different actions they have been carrying out in the last months to promote a more sustainable world, inside and outside IBEC laboratories. During the poster session attendees could also visit two stands, one from Core Facilities and the other one from IBEC's invited artist, Roser Cussó.
After the scientific presentations, the PhD and Postdoc committees had a space to explain to the IBEC community their activities, such as the PhD Retreat and the postdoc mentoring program and present their roadmap for the coming months.
To conclude the event, the awards committee awarded Giulia Fornabaio for the best flash presentation for her talk "Mechanisms of biogenesis of a novel tumoral intermediate in colorectal carcinomas", and Nimesh Chahare and Amélie Godeau for the best posters. Congratulations!
To close the excellent journey, all participants shared a convivial moment around a glass of cava to celebrate IBEC's 15 years. Next year we will be back with the same energy and enthusiasm!