IBEC director Josep Samitier, along with other leading lights from Spain's Severo Ochoa and María de Maeztu centres, was received by Their Majesties the King and Queen earlier today.
Their Majesties received the directors and representatives of 33 insitutions, including IBEC, that have been accredited with the highest institutional recognition of scientific research in Spain, at the Palacio de la Zarzuela this morning.
Carmen Vela, Secretary of State for Research, Development and Innovation, highlighted the importance of the winning centers and units for the advancement of knowledge in Spain.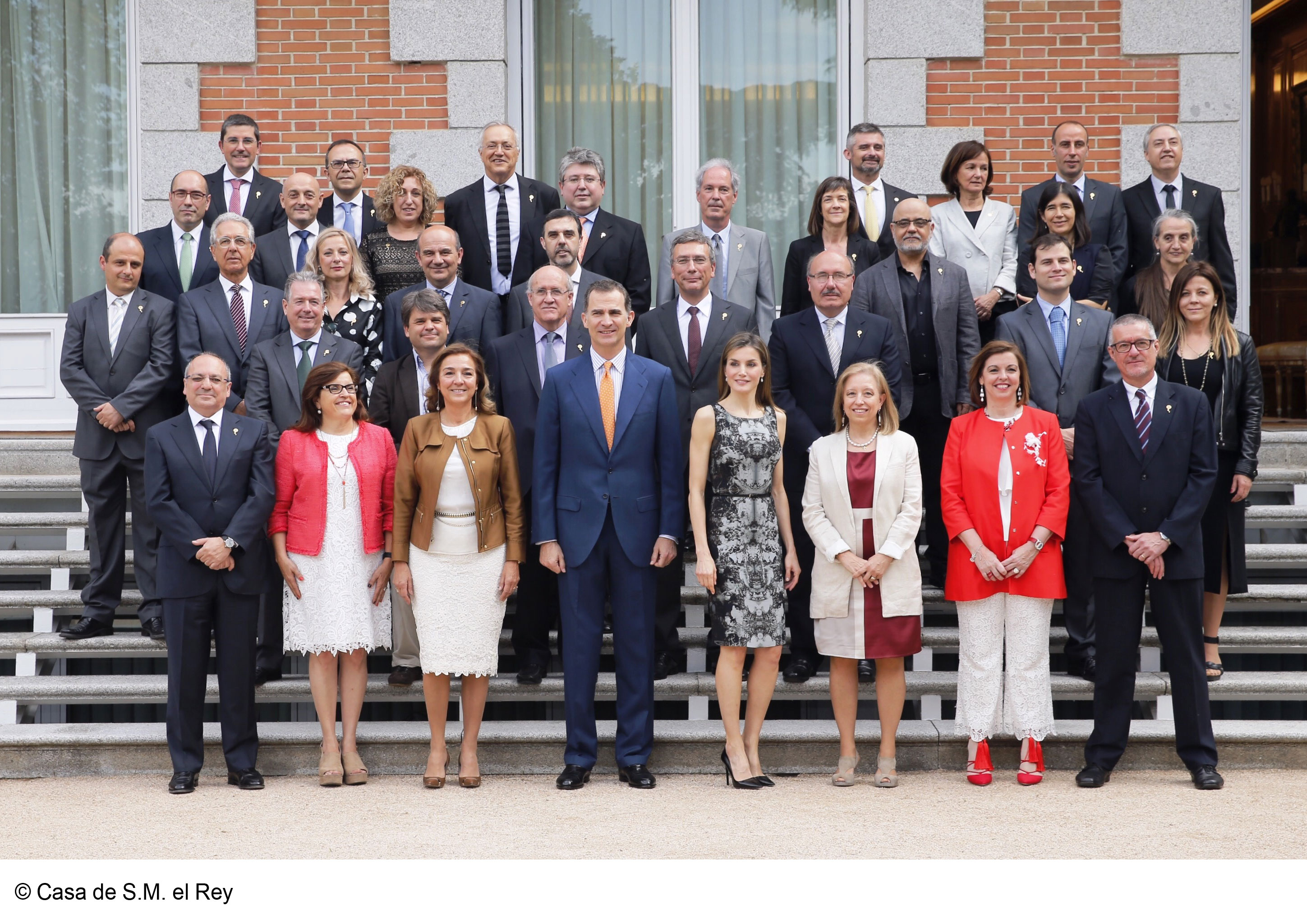 The Severo Ochoa and María de Maeztu distinctions have been awarded since 2011. Awardees are elected by a scientific assessment process carried out by researchers and international scientific committees grouped into three areas: social and life sciences and medicine, experimental sciences, mathematics and engineering, and human sciences. Accredited centers and units are judged on the international impact of their scientific contributions, their innovative capacity, and the strength of their impact on the social and economic environment. All are global benchmark institutions capable of attracting international talent.