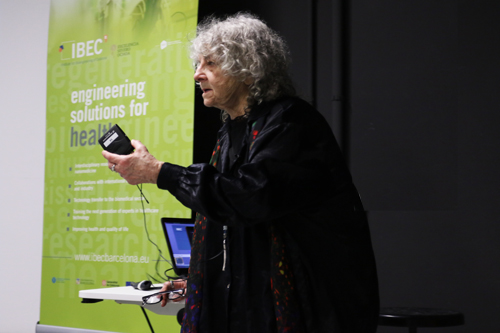 During the conference, Ada Yonath, has explained her work focused on the determination and study of the three-dimensional structure of ribosomes, the macromolecules responsible for the synthesis of proteins and the mode of action of antibiotics. Her findings can help in the development of more efficient antibacterial drugs and provide scientists with new weapons in the fight against antibiotic-resistant bacteria, a problem that has been considered one of the most pressing medical challenges of the 21st century. The Nobel Prize in Chemistry that Ada received in 2009, along with Ramakrishnan and Steitz, meant for her the culmination of decades of pioneering work in the application of crystallography in the study of the mechanisms of protein biosynthesis in ribosomes, turning her into the first Israeli woman to win a Nobel Prize, the first woman in the Middle East to win a Nobel Prize in science and the first woman in 45 years to win the Nobel Prize in Chemistry. Her lecture has brought us closer to the current challenges of research on ribosomes.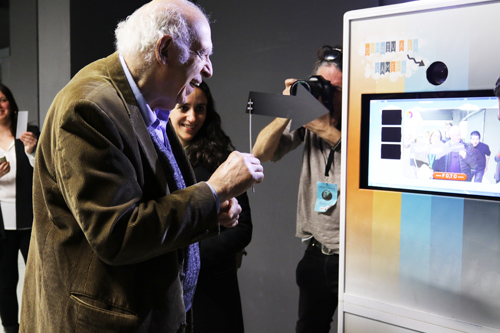 Jerome Friedman, who on this occasion has participated as a listener, wanted to share with Ada this day that was established by the General Assembly of the United Nations in order to achieve full and equal access and participation in science for women and girls, as well as well as, to achieve gender equality and the empowerment of women and girls. A part from this event, IBEC has also participated in the
100tíficas
 event -promoted by the Fundació Catalana per a la Recerca i la Innovació (FCRi) with the collaboration of the Departament d'Educació de la Generalitat and the BIST-, in which today, different female researchers from our institute have visited different Catalan schools to explain their experience as researchers, in order to represent a feminine reference and to change the perception that girls have of scientific careers, breaking with stereotypes and encouraging girls to study STEM careers (science, technology, engineering and mathematics).