MBA students visit the Institute for Bioengineering of Catalonia (IBEC) in a conference organized by Barcelona Global.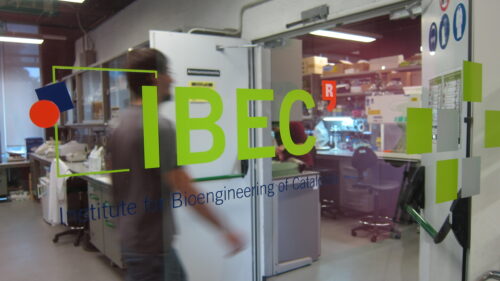 Last week, 522 postgraduate students from IESE, Esade, Eada and UPF-BSM visited reference centers in science and technology such as IBEC, as well as other centers also defined as the main economic hubs of Barcelona.
The students had the opportunity to meet IBEC accompanied by its Head of Technology Transfer, Eduardo Salas, and were guided through the IBEC facilities by Samuel Ojosnegros, head of the Bioengineering in Reproductive Health group at IBEC, who also presented some of the main scientific innovations.
You can read the full article here.