Women in Society: Past, Present and Future
Friday, March 15, 2019 @ 11:00 am

–

1:00 pm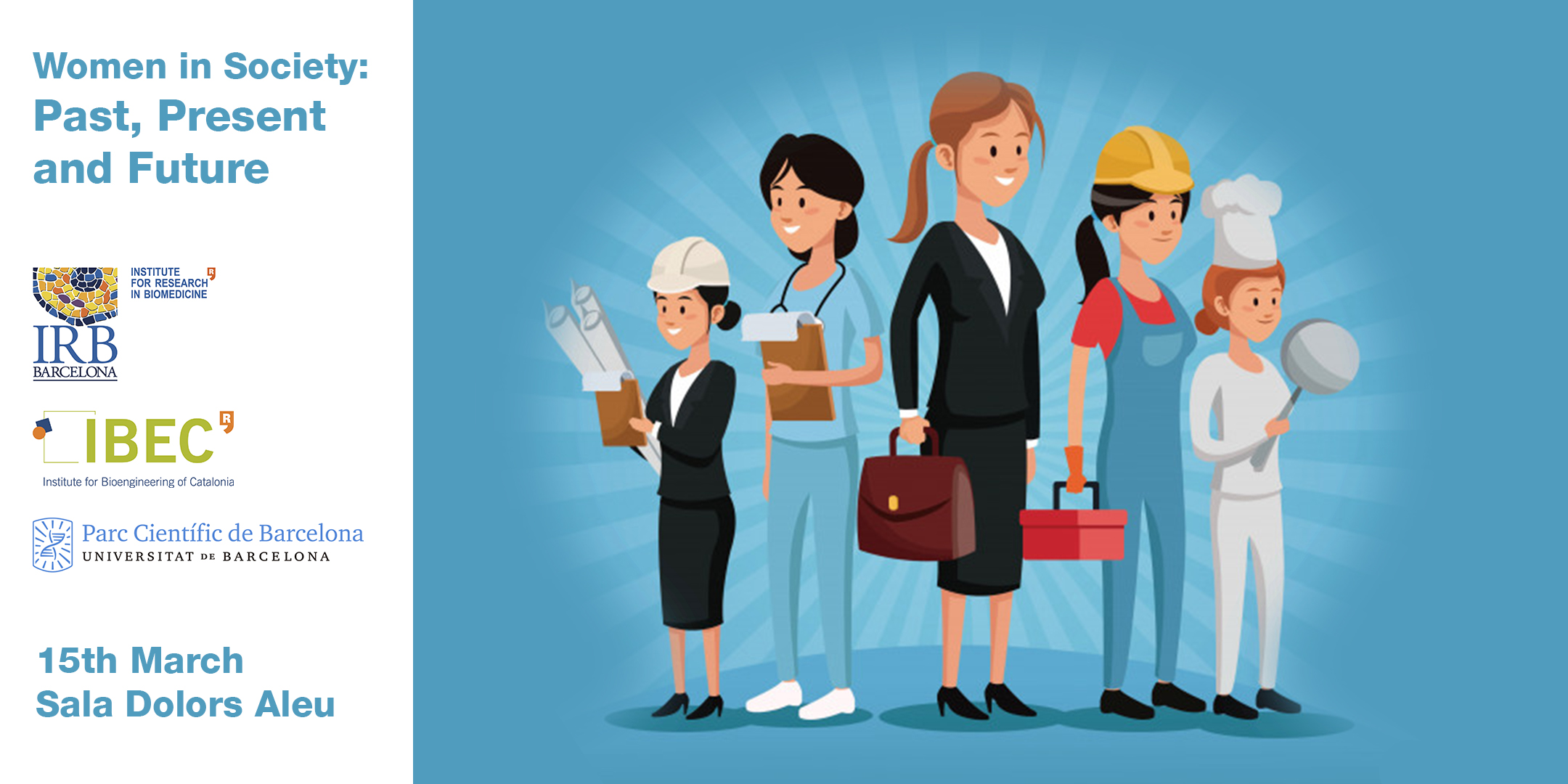 To celebrate International Women´ Day 2019, the Equality and Diversity Committees of IBEC and IRB Barcelona, and the Barcelona Science Park is hosting a round table in which women will talk about their past and present professional experiences: what has worked well and what has not. Recommendations for the establishment of best practices for engaging and empowering women in society will also be discussed.
Participants:
María Teresa Paramio (Chair)
PhD in Veterinary Science, Professor of Animal Production and Deputy Vice Rector of International Relations at the UAB. President of AMIT-Cataluña (Asociación de Mujeres Investigadoras y Tecnólogas) and member of its Governing Board.
Amparo Tomé
BA in English and Sociology, Diplomate and Master's in Psychology and Sociology in Education from the University of London. Specialist in Women's and Girls' Education.
Lidia Arroyo
Researcher in the Gender and ICT Group, Internet Interdisciplinary Institute, Open University of Catalonia, and assistant professor of Psychology of Organisations.
Neus Molina (to be confirmed)
BA in Journalism and Humanities. Specialist in social and cultural journalism related to education and the performing arts.
Networking appetizer
How to register? Here