With these words Josep Samitier inaugurated last week the tribute event to Josep A. Planell, one of the founders and first director of IBEC, for a whole life dedicated to science. The event, which was hold at the Alimara Hotel at Barcelona, counted with the participation of numerous friends and colleagues that wanted to accompany him in his 70th birthday.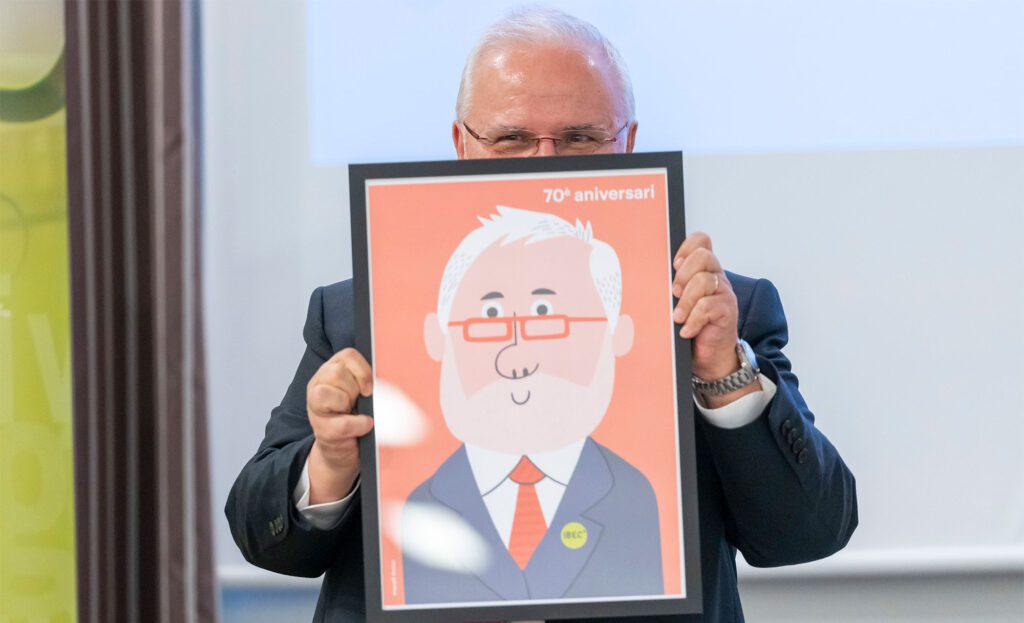 Josep Anton graduated in physics in 1975 and obtained his Ph.D. in materials science from Queen Mary College of the University of London in 1983. Even though Josep Planell and Josep Samitier studied physics in the same university – University of Barcelona -, they did not meet until some years later, at a research conference organized in Sitges by the Biomedical engineering network in which both participated.
"Each of our life is enriched and fulfilled by those persons that crossed their path with ours. With some of those persons bonds are created that last a certain amount of time, several years or a lifetime, with which you share ideas, projects, illusions, and efforts. Most of the ones that we are here is because at some point we crossed on the vital trajectory of Josep Anton, and we established bonds that lasted in time". Explained Josep Samitier during his intervention.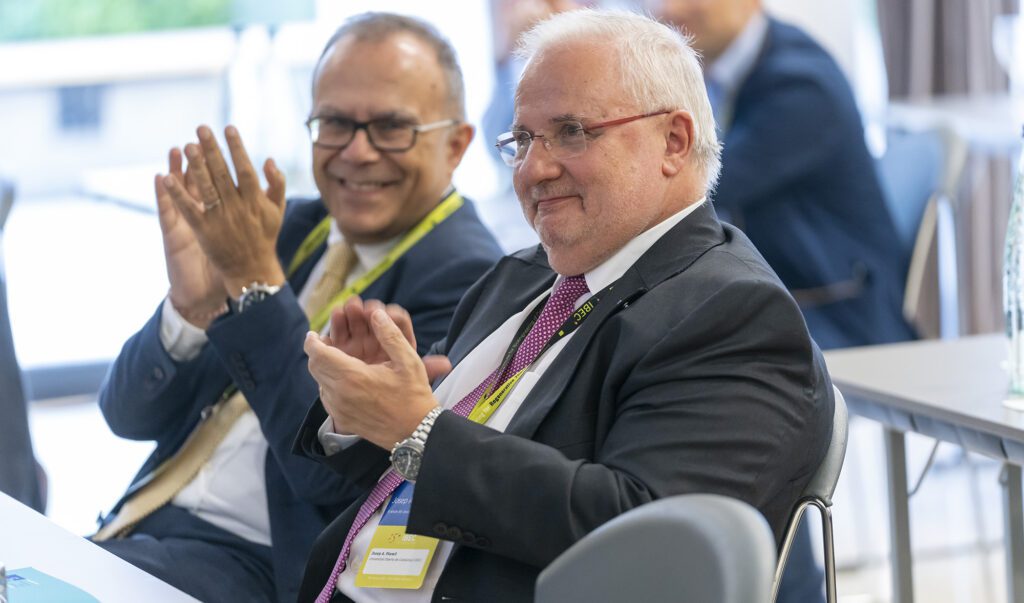 During those conversations between scientist of CREB-UPC and CBEN-UB a dream was born: design a research institute of bioengineering.
Lots of meetings, agreements and conciliations after, the rectors of the UPC and UB signed an agreement that paid off in 2003 with the creation of the Centro de Referencia en Ingeniería Biomédica (CREBEC), which ended being the seed from which the Institute for Bioengineering of Catalonia (IBEC) grew 2005, as a foundation and under the shelter of the University and Health department of the Generalitat of Catalonia, in addition to the UPC and UB.
During those first years, IBEC was directed by Josep A. Planell, and between 2009 and 2013 Josep Samitier stayed in the rear guard, collaborating as a sub-director until Josep Planell was chosen as rector of the Universitat Oberta of Catalonia (UOC), leaving IBEC on Josep Samitier's hands.
"As a friend of mine from Madrid used to say- two-stroke engine never stalls. Josep Anton and I become a two-stroke engine". Explained Josep Samitier during his intervention at the tribute.
"Hard-worker, lover of well-made things, ambitious, good eye for details and lover of good music. It was a pleasure sharing with you so many strategies, plans, ideas, and projects. Countless times rowing against the tide. Gratefully of opening so many paths together", he added.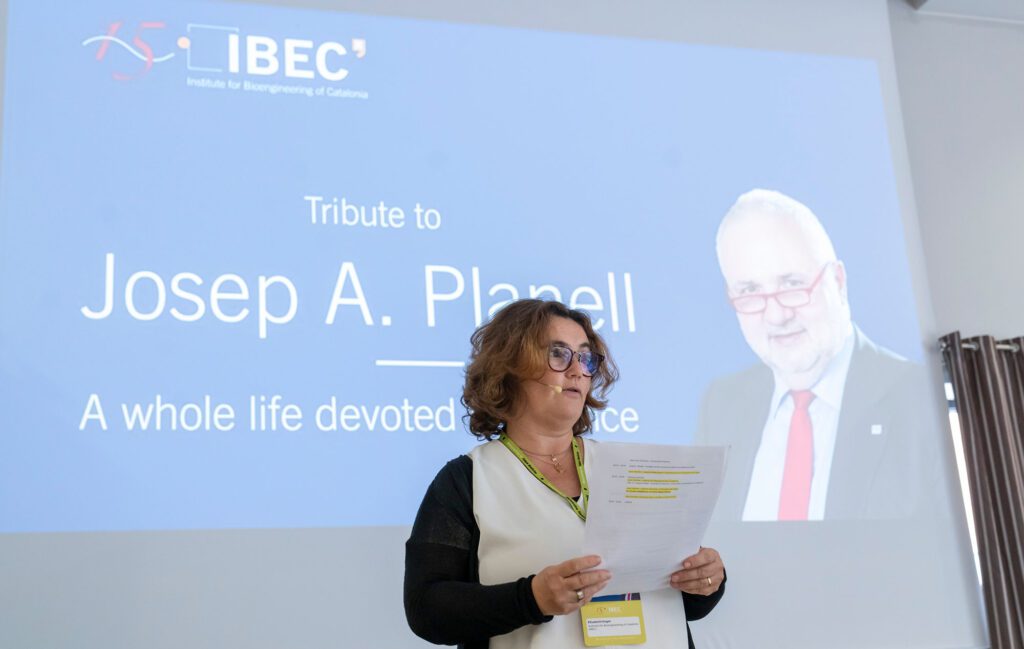 The event also counted with lectures from Luigi Ambrosio, from the institute of Polymers, Composites and Biomaterials of Naples; Maria Vallet, Universidad Complutense de Madrid; Mário Barbosa, University of Oporto; Elizabeth Tanner, Quenn Mary University of London; Tiziano Serra, AO Research Institute Davos.
Also, two round tables were held, the first one about the past, present and future of biomaterials, presented by Elisabeth Engel (IBEC), and with the participation of Tiziano Serra, AO Reseach Institute Davos; Montse Charles-Harris, DePuy Synthes; Zaida Álvarez, IBEC; Riccardo Levato, University Medical Center Utrecht and Oscar Castaño, Universitat de Barcelona.
And the second round table was about the different past and present scenarios of the bioengineering, in this case presented by Ramón Gomís from the UOC, and with the participation of: Salvador Macip, UOC and University of Leicester; Andreu Mas-Colell, BIST and Marina Geli, UVIC.