IBEC inaugurates its "Journalist-in-Residence" programme with Astrid Viciano, medical doctor and journalist of Spanish-German nationality, specialized in scientific journalism. It is the first programme with these characteristics that is promoted from a Spanish research centre.
With the aim of supporting the high-quality scientific journalism in the areas of health and science, promoting the public scientific divulgation of bioengineering and strengthening the dialogue between journalists and scientists, IBEC launched in 2021 the first "Journalist-in-Residence" programme thought the "Programa de Excelencia Severo Ochoa"
The programme, which seeks the temporal immersion of a journalist in the activity of an excellence research centre, will allow the acquisition of new knowledge that will qualify the journalist to approach new topics, besides to prepare their own research. On the other hand, it also offers IBEC's researchers the opportunity to first-hand know how a journalist works.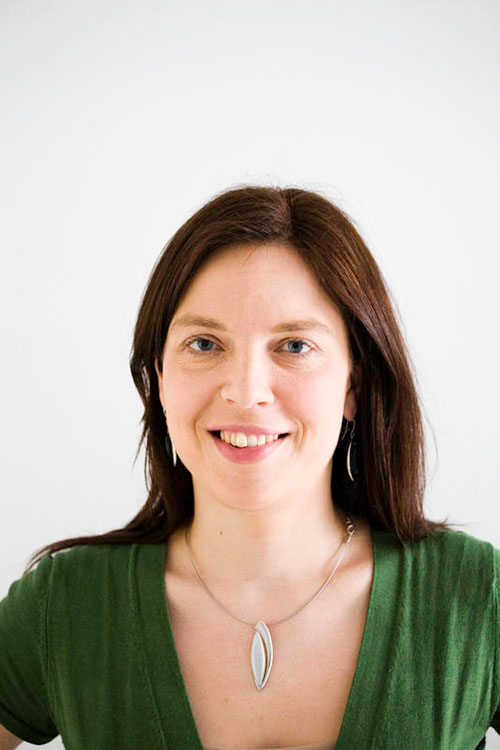 Astrid Viciano, the first in-residence journalist of IBEC, during her 10-week stay, will have the opportunity to deepen in different fields of knowledge in the bioengineering area, and to develop her own journalist research in this field, besides assist all the internal and public events and seminars that are being held during her stay.
"I feel very honoured to be the first IBEC's journalist in residence. It is wonderful learning first-hand the different research areas of a research centre of Excellence in Spain" Astrid Viciano
She studied her medicine degree between Germany, Spain and France, graduating in 1999, and in 2001 she obtained her PhD Magna Cum Laude in virology and immunology by the University of Würzburg in Germany.
In 2011 she studied her master's degree in specialized Journalism at the Annenberg School of Journalism in Los Angeles, where she received the academic excellence award. At that time, she already had 10 years of experience as an editor in the sections of health and science of several newspapers and magazines, mainly German.
Currently, with more than 20 years of experience as medical journalist and editor, she works as senior editor in the project of researching the quality of German health journalism "Health News Review" (medien-doktor.de) and she is an independent journalist for numerous newspapers as Süddeutsche Zeitung, Die Zeit, PM Magazin, GEO, in Germany, and El Periódico, in Spain.
Her deep knowledge of medicine allows her to deepen in different biomedicine topics, which has led her to receive numerous awards along her extended career, among others the journalism award of the German association of Neurology in 2021, the Georg von Holtzbrinck award, considered one of the most prestigious journalism awards of Germany.
Her career has led her live in different countries such as USA, Spain, Mexico and France, which allowed her to acquire strong intercultural abilities, moreover, speaking five languages fluently.
We hope her stay with us would proportionate her with new knowledge that will help her to keep succeeding.