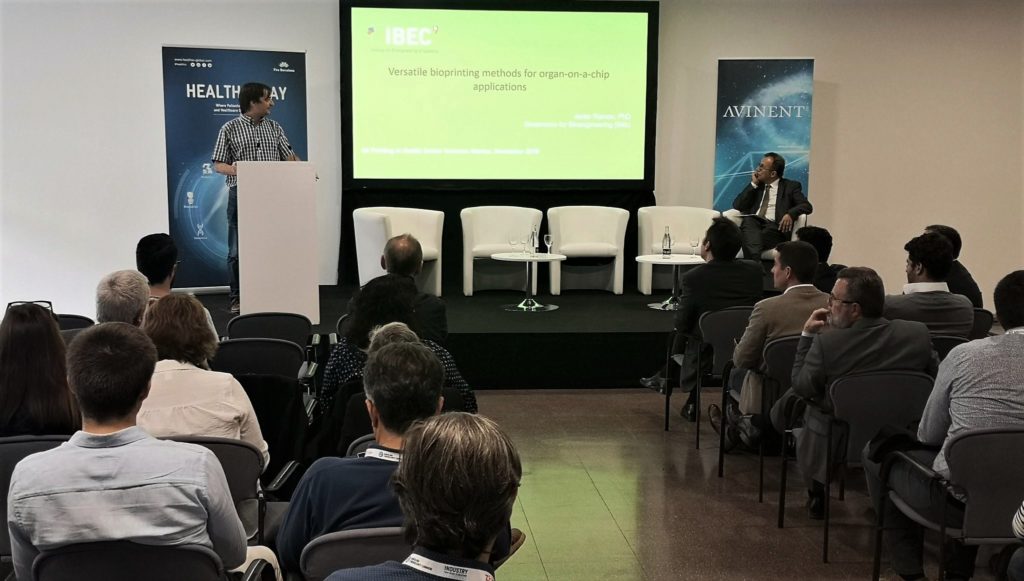 Also, IBEC took the opportunity to show other relevant inventions in the field of diagnosis, wound care, sensory and determination of volatile gases.
"It is very important for us to be able to show at INDUSTRY the different industrial fields in which IBEC is already working, and very specifically in the field of 3D bioprinting", said Xavier Rubies, Head of Technology Transfer at IBEC.
In addition, Javier Ramón, Principal Investigator at IBEC, participated in the round table organized by HELTHIO on "3D printing applications in health" chaired by Josep Samitier, IBEC Director. Javier Ramón gave a talk about the work they are doing in their 3D bioprinting laboratory and the organ-on-a-chip. The other participants in the round table were Axel Gounter, professor at the University of Toronto at the Faculty of Applied Sciences and Engineering, and Tamer Mohamed, director of the company Aspect Biosystems. The session was dedicated to how bioprinting can contribute to the health field.
On the 31st, IBEC organized a round table where Tamer Mohamed gave a talk on how to go step forward, from the research that is carried out in the laboratory to the market. He also presented the latest trends in 3D bioprinting and its application to health. The company Aspect Biosystems focuses on strategically partnering with pharmaceutical and biotechnology companies, as well as academic researchers, to create physiologically and commercially relevant tissues. These tissues are used to advance and accelerate drug discovery and development, and enable the creation of cutting-edge tissue therapies of the future.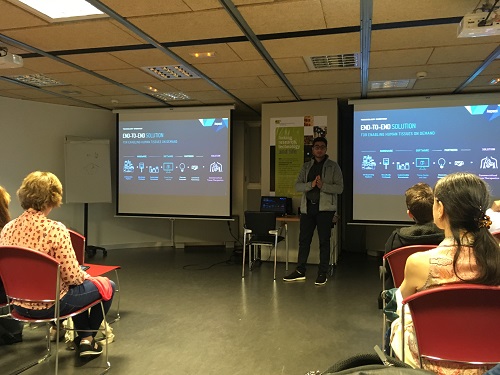 INDUSTRY, which was founded by Fira Barcelona and HP, is a platform for leading companies and other organisations to showcase the innovations and opportunities that the new technology can offer to countless projects and processes. It attracts professionals working in areas as diverse as as autos and aeronautics, architecture and habitat, retail and consumer goods and, of course, healthcare.
HELTHIO is a unique platform covering the entire healthcare ecosystem where stakeholders can learn about, try out, and experience the innovations at the cutting-edge of health.