The project led by IBEC researcher Elena Lantero from Nanomalaria IBEC-ISGlobal Joint Group, gets funding from CaixaImpulse Validate program to develop a new technology for rapid, cheap and efficient diagnosis of a disease which threats millions of people worldwide.
Despite being preventable and treatable, malaria is an infectious disease that threatens the life of 3.2 billion people globally. Only in 2018, an estimated 228 million cases of malaria occurred worldwide, accounting for hundreds of thousands of deaths.
One of the main challenges when facing malaria is the lack of rapid, cost-efficient and reliable diagnostic tools. To overcome these obstacles, IBEC researchers have developed a new method for the rapid identification of DNA molecules, called aptamers, in order to detect if red blood cells have been infected by Plasmodium falciparum, the deadliest species of a parasite that causes malaria in humans. Aptamers are short single-stranded oligonucleotides capable of specific ligand recognition, much faster and cheaper to produce than antibodies, the current gold-standard for malaria detection. With the boost from the CaixaImpulse program, IBEC researchers aim to incorporate the patented technology in a rapid diagnostic test (RDT). The scope of the project is to elucidate the aptamers' specific target, to accomplish analytical validation of the technology with high number of clinical samples, to perform pre-prototyping, and to consolidate the intellectual property and define the best commercialization strategy.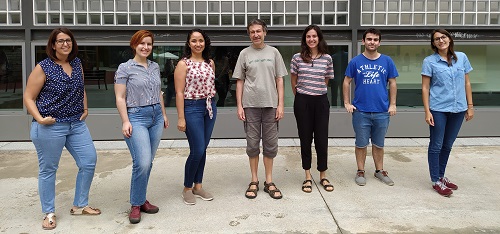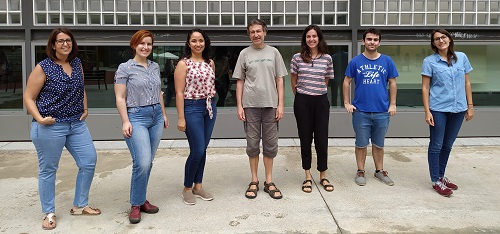 This project has also received support from Foundation for Innovative New Diagnostics (FIND) and from ISGlobal expert Quique Bassat.
The seed funds and training offered by the CaixaImpulse programme have supported more than 102 innovative solutions that address some of the most urgent challenges in healthcare since the first edition back in 2015.
Each of the 20 new CaixaImpulse Validate projects announced in 2020, selected among 109 applications, offers a window of hope for patients and caregivers that are struggling to get the best diagnosis or treatment for many diverse conditions. The boost they get now may in the short or midterm improve the quality of life of thousands, if not millions, of people.