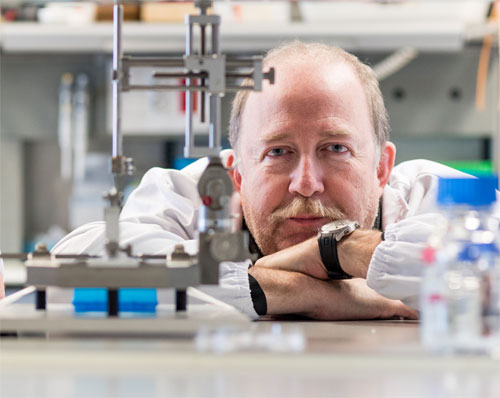 At the event, the researchers presented their research conclusions in four scientific round table moderated by Javier Pagonbarraga, neurologist and researcher at the Research Institute of the "Hospital de la Santa Creu I Sant Pau", and Jordi Duran, researcher and scientific advisor of "La Marató de TV3" Foundation.
The Project of José Antonio del Rio was one of the nine projects highlighted for "it's innovation and capacity of direct application in patients", in which it was identified a protein that is key in the progression of Parkinson's disease, which opens new therapeutic possibilities and will enable to design specific drugs that block the progression of this disease. It has also been proved that this protein is also present in other neurodegenerative pathologies such as Alzheimer.
In the first part of the closing, the moderators Núria Solé and Roger de Gràcia, both TV presenters of "La Marató 2013", went through the set of projects presented during the morning, highlighting the large number of neurodegenerative diseases studied, from those that have more incidence, such as Alzheimer or Parkinson, to others less known such as the Huntington disease, the muscular atrophies or retinal dystrophies. It was also outlined the interconnection between basic research and clinical research, reflected in the numerous studies that have detected new biomarkers, that will be useful for more precise and early diagnosis as a prior step to treatment.
Albert Barberà, managing director of the Research and Innovation in Health of the Health Department of la Generalitat de Catalunya, during his speech defined "La Marató" as a "fundamental actor in the research and innovation system of Catalonia"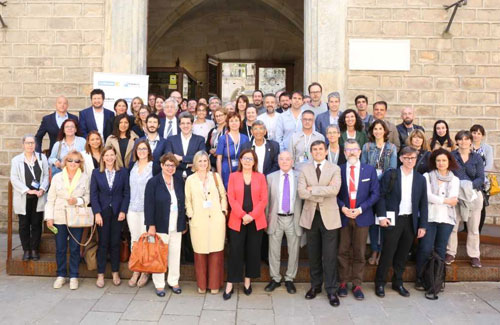 Jaume de Puic, vice president of the "Institut d'Estudis Catalans" and Núria Llorach, vice president of the "Corporació Catalana de Mitjans Audiovisuals" and the Board of Trustees of the Foundation, where in charge of the institutional closing of the symposium.
In order to widely disseminate the advances presented at the symposium, TV3 will broadcast the special TV programme called "La Marató dels investigadors", with testimonials of La Marató 2013 and will go through the advances achieved by the researched boosted in that edition.
Following this link you can check the results of the 44 projects that have been presented at this event: http://www.tv3.cat/marato/20simposium