Gràcies al seu treball publicat a Nature Materials "Fine tuning the extracellular environment accelerates the derivation of kidney organoids from human pluripotent stem cells" Núria Montserrat ha guanyat el XXXI Premi Iñigo Álvarez de Toledo a la Recerca Bàsica. Com a fruit d'aquest treball van obtenir el primer organoide de ronyó vascularitzat, que és similar a un ronyó humà a les seves primeres setmanes de gestació.
Establerts l'any 1989, els Premis Íñigo Álvarez de Toledo (PIAT) són el reconeixement més gran que s'atorga al nostre país a la recerca relacionada amb la patologia del ronyó. El premi, amb una dotació de 12.000 euros, ha estat concedit a Núria Montserrat per decisió unànime del comitè avaluador, sota la presidència del Dr. Francisco Ortega. El vocal del comitè avaluador, José María Mato de la Paz, destaca l'enginy d'haver-lo desenvolupat amb hidrogels: "Hi ha organoides d'altres teixits, però el de ronyó és complicat i ho han fet molt bé. Això permetrà contestar moltes preguntes en el camp de la nefrologia".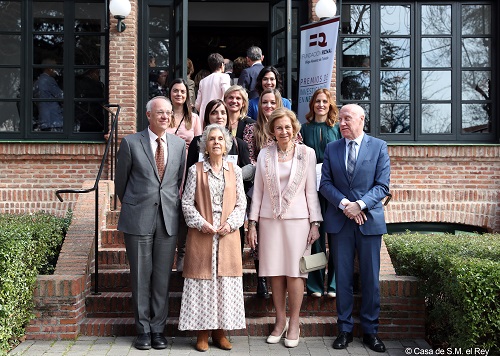 Durant l'acte es va retre homenatge a Margarita Salas, que va ser presidenta del jurat fins que va morir el passat mes de novembre. La cerimònia de lliurament va tenir lloc a la Residència d'Estudiants del CSIC a Madrid, on sa Majestat va presidir l'acte i també van assistir el secretari general de Sanitat, Faustino Blanco, el viceconseller d'Humanització Sanitària de la Comunitat de Madrid, José María Antón García, així com nombrosos representants del món de la nefrologia a Espanya.